Pivoting Chute Diverter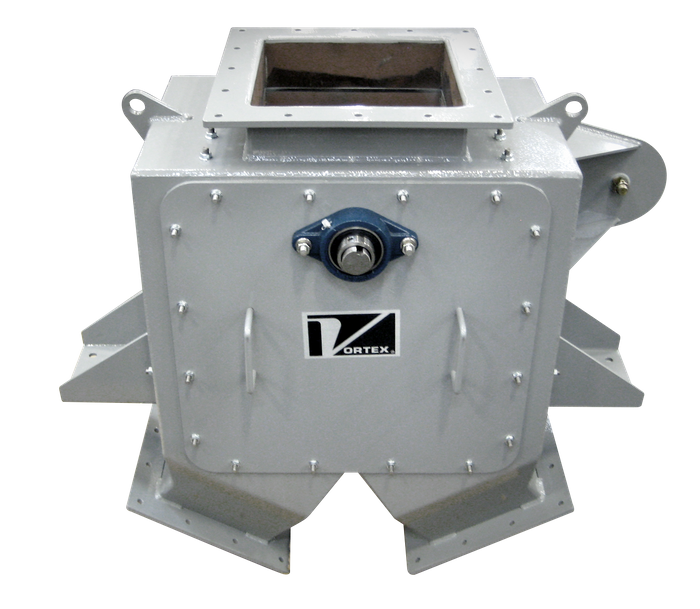 Vortex developed the gravity-flow Pivoting Chute Diverter (PCD) for abrasive materials such as industrial sand, limestone, coal, gypsum, clinker, gravel, bauxite, and minerals. The diverter body houses an internal chute that pivots to direct the material flow. The main advantage of the PCD is that there are no internal seals to maintain. The chute addresses material abrasion and can be constructed of, or lined, with wear resistant materials (e.g. chromium carbide, abrasion-resistant steel, or ceramic).
Inspection, maintenance, or repairs to the diverter may be performed from the front access panel – without removing the diverter from service. The PCD is dust-tight to atmosphere, may be shifted "on-the-fly", and is available in 2-way and 3-way configurations. The chute may be positioned to split flow to both directions simultaneously.
Categories
Abrasion-resistant materials
Slurry pumps/valves
Dust control/suppression
Bulk-handling systems
Recycling equipment & plant