23 Mar 2022
Celebrating 40 years of Hillhead!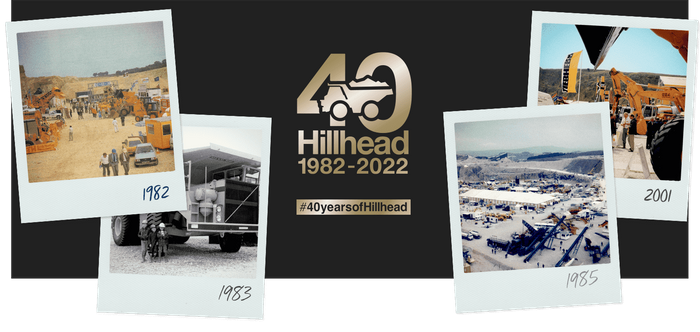 Join us in the run up to this year's Hillhead as we celebrate 40 years of the iconic quarrying, construction, and recycling exhibition.
#40yearsofHillhead
Over the past four decades Hillhead has grown to be a show like no other – from the humble beginnings of our very first exhibition held in 1982 at Jackdaw Crag, to the spectacular and unique experience it is today!
And so we'd like to invite you to share your Hillhead memories by using the hashtag #40yearsofHillhead and we'll include the best of your photos in our online anniversary gallery which goes live on hillhead.com from the start of May.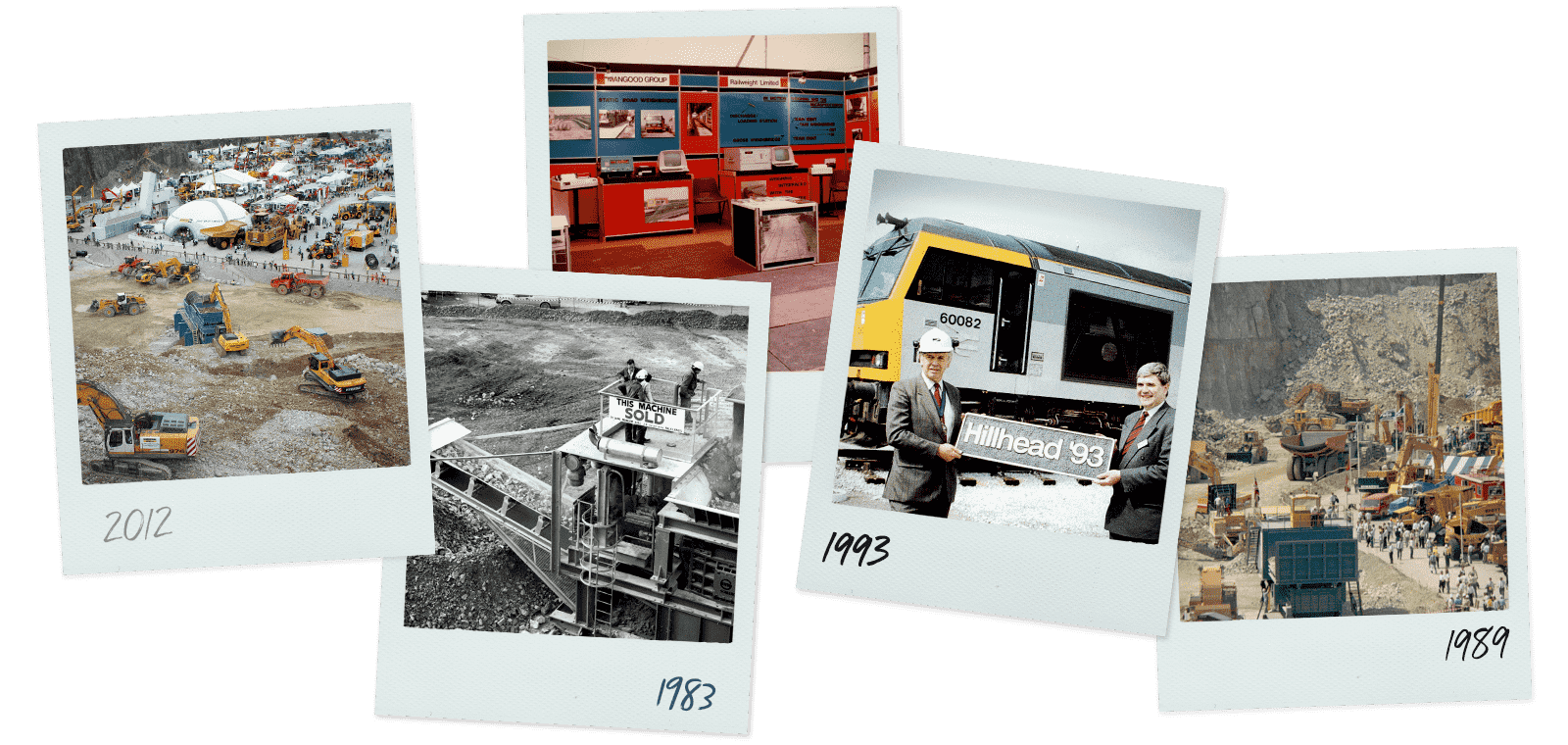 Bigger than ever before
With this year's show set to host over 600 exhibitors for the first time it's the perfect opportunity to explore the products and services from the leading players in the quarrying, construction and recycling sectors.
You can view the full exhibitor list here
Get back to business with Hillhead
Being the largest exhibition of its kind anywhere in the world, Hillhead provides a unique setting for exhibitors and visitors alike to do business amongst live working demonstrations and static displays.
Register now for your free visitor ticket to this summer's show which takes place from 21-23 June.