20 Jan 2021
Mapping the Future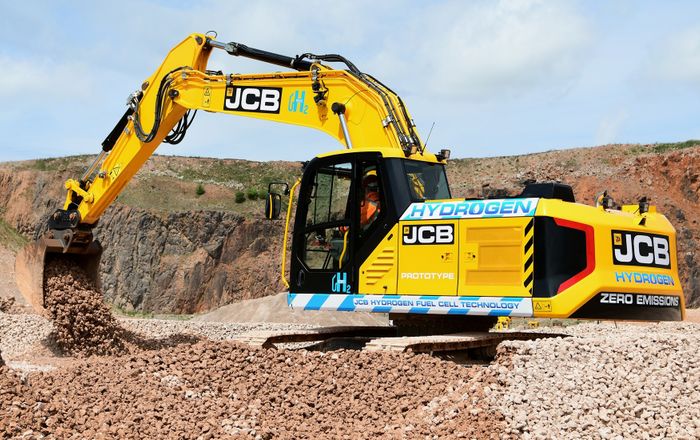 The mineral products industry with its vast fleet of fossil-fuelled heavy excavators, loaders, haulers and processing equipment will have an important role to play in helping to combat climate change.
Fuel substitution and energy transition will be at the heart of efforts to decarbonize mobile plant and equipment, to ensure the UK brings all greenhouse gas emissions to net zero by 2050, with biofuels, electrification, hybrid technology and hydrogen power all having a key part to play in the inevitable energy switchover.
JBC, the UK's most successful construction equipment manufacturer and one of the largest machinery companies in the world, are fully supportive of the UK government's ambitious plans to make strides towards net zero by 2050.
Tim Burnhope, JCB's chief innovation officer, will be presenting the company's 'Road to Zero' paper, demonstrating how innovative near-zero emission diesel engines and ground-breaking electric technologies can help accelerate the roadmap to zero carbon and avert the looming emissions crisis.
Last year, JCB unveiled the world's first hydrogen-fuelled excavator, and the company held its first-ever virtual press conference showcasing the latest in electrical machinery solutions, as it continues to lead the sector on zero- and low-carbon technologies.
Join host Susannah Streeter on Tuesday 30 March, who will be moderating the Decarbonation stream. For more information click here.