25 Nov 2020
Let's get Digital at the New Horizons Conference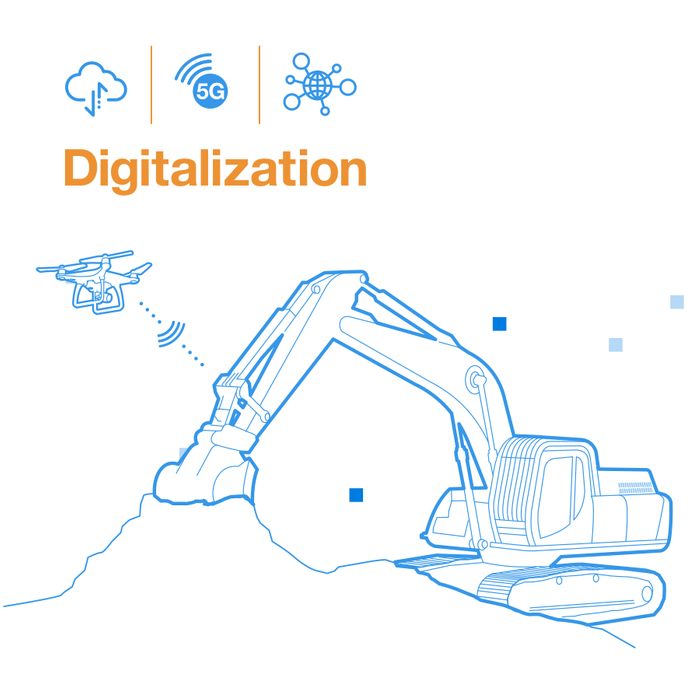 Become a speaker
The Digitalization stream of the New Horizons I Building the Recovery Conference will bring high-profile industry speakers and online delegates together remotely on Wednesday 31 March 2021.
Join the debate. Learn about new technologies, share innovative ideas and begin to understand how digitalization and automation will transform the mineral extractives sector for decades to come.
Are you a digitalization trailblazer? Do you have an interesting case study or technical paper to contribute? If so, we'd love to hear from you and welcome submissions from across the industry.
Register your interest here and the Conference team will be in touch shortly.
---
Overview
The day will be hosted by Zoe Kleinman, a leading technology journalist and presenter with a passion for all things tech and 20 years of broadcasting experience. From cybersecurity to artificial intelligence, she makes tech news accessible to a mainstream audience of millions across national and international BBC Radio, TV and online outlets, including Radio 4's Today programme, BBC World TV and the UK's most-watched news shows.
A series of presentations and specialist panel discussions will explore the following topics:
1. Removing the Human Factor 09:30-11:15
What was once just a vision is starting to become a reality – the 'digital quarry'. Driving this transformation are technologies such as 5G, GPS, LiDAR, augmented reality and artificial intelligence. Whether it is the evolution of fully autonomous trucks and loaders, the remote control and monitoring of on-site plant and equipment, or the use of drones for face and stockpile surveys, digitalization will continue to transform the way people work and the roles they play in the quarry.
---
2. Intelligent Plant Control 11:35-13:20
Advanced automation and control systems have already made huge inroads into the quarrying sector over the last two decades, but with ever-increasing growth in the Industrial Internet of Things (IIoT), cloud-based technology, machine connectivity and the remote management and monitoring of plant, machinery and processes, what will the next 20 years hold in store for industrial automation and control? Clearly, digitalization is no longer a choice, but an imperative.
---
3. Evolution at the interface 14:15-16:00
The way quarry companies do business is also being transformed by digitalization. From new back-office business software and customer relationship management (CRM) systems to the growing use of electronic proof-of-delivery (e-POD) systems and novel mobile device-based apps, enhanced business solutions and technology are set to help deliver greater levels of operational and commercial efficiency. And central to this will be the all-important issue of cyber-security.