18 Mar 2021
Join the Decarbonization debate at Hillhead Digital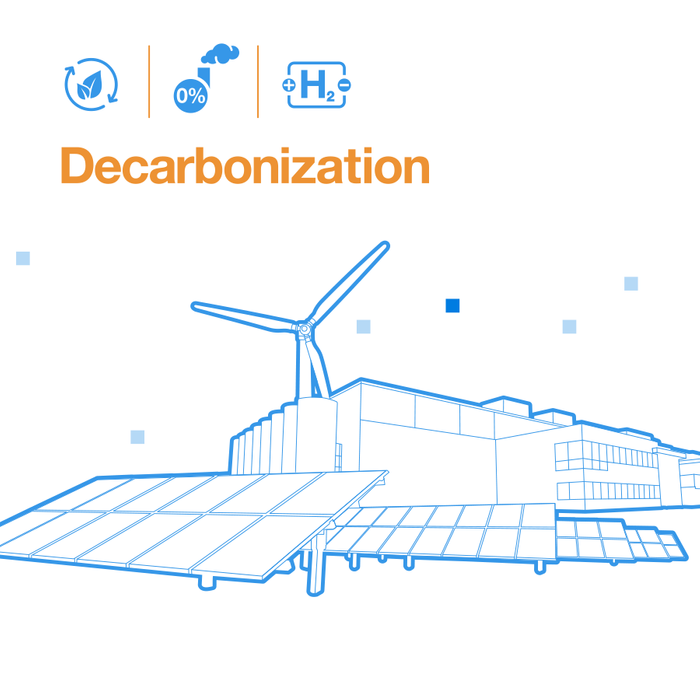 Taking place on Tuesday 30th March 2021, the Decarbonization stream of the Hillhead Digital New Horizons I Building the Recovery Conference will provide an opportunity for delegates to gain a better understanding of the climate-related issues and challenges facing the industry, and to learn about the newest technological advances and product innovations, energy-saving solutions and carbon-reduction programmes to achieve a sustainable future.
---
Overview
The day will be hosted by Susannah Streeter a leading broadcaster. Susannah has anchored flagship BBC business news programmes on TV and radio and moderated at major events including the recent World Green Economy Summit in Dubai.
Fourteen speakers and a series of specialist panels will cover the following three themed sessions:
---
With climate-related issues and challenges facing the industry, will carbon mitigation or carbon adaptation (carbon offsetting vs carbon reduction), or both, be the answer as the quarrying industry works to become a net-zero carbon industry?
Martin Baxter Director of Policy & External Affairs and Deputy CEO at IEMA presents 'Making the transition to a low-carbon future'.
Marion Garfied, Director of Sustainability sets out Hanson UK's path to carbon neutrality.
Jane Lindsay-Green provides an interesting insight into how a traditional energy provider Shell are responding to changing energy needs with the pathway to decarbonization in construction and cement.
And James Ng and David Olley from O.C.O Technology, specialists in carbon capture, explain the Production of carbon-negative aggregates for the construction industry.
---
Time to Flick the Switch 11:35-13:35
The mineral products industry with its vast fleet of fossil-fuelled heavy excavators, loaders, haulers and processing equipment will have an important role to play in helping to combat climate change. Fuel substitution and energy transition will be at the heart of efforts to decarbonize mobile plant and equipment, to ensure the UK meets its net-zero target by 2050, with biofuels, electrification, hybrid technology, and hydrogen power all having a key part to play in the inevitable energy switchover.
JCB's Chief Innovation and Growth Officer Tim Burnhope opens the session with the Road to Zero explaining how the company is not only continuing to develop a clean diesel offering, but how it is also leading the way in the adoption of battery electric drivelines, available on some of its machinery already, while working on hydrogen fuel cell technology for the equipment of tomorrow.
Jarmo Vuorenpaa will highlight Finnish crushing specialist Metso Outotec's hybrid approach, utilising diesel engines for some tasks and electrical power in other situations.
Another company proposing a choice of diesel drive and electricity, is DXB Pump and Power. In his presentation, Managing Director Simon Ruffles will demonstrate the carbon reduction possibilities offered by a move to the latest EU Stage V diesel engines, or to IEC4 electric drivelines, in its dewatering and wash plant pump supply operations.
Michael O'Neill, Engineering Director of Terex Materials Processing will focus on mobile crushing and screening equipment and the changing global demands of an industry that is keen to reduce emissions. The presentation will highlight developments in mobile crusher and screen technology and the potential benefits of the rapidly changing demands from industry.
Broadening the conversation on the move to electrification a step further, Xelectrix Power and its UK and Ireland partner Green Power Systems UK, will be explaining how customers can potentially operate a fleet of electrically-powered equipment when working both on and off-grid.
---
Making Modern Materials 14:15-16:00
With growing demand for more environmentally friendly processes and building products to enhance the sustainability of new buildings and infrastructure, quarries are increasingly turning to energy-saving technology and renewable energy sources, asphalt producers are continuing to innovate with eco-friendly reduced-temperature mix technologies, whilst the energy-intensive cement industry has its sights firmly set on net-zero carbon cement and a vision of circular concrete production
Emma Hines, Sustainable Construction lead at Tarmac will demonstrate how construction contractors and specifiers can reduce their carbon emissions through collaboration and early engagement with supply partners. Low-carbon concrete has already been proven in the field, but customers and suppliers need to work together to optimise the choice of materials that are being used on their projects across the world.
Excavation and processing of materials have always been high energy consumers too, but Chris Every, Commercial Director of Coomtech Clean Technologies, explains how the company's SMR technology can reduce consumption further down the line.
Longcliffe Group has long been recognised for its forward-thinking approach to its fleet and to the company's own energy management. Now, Group Energy Director John Shields, explains how the Group has set itself the ambitious target of being carbon neutral by the time of its 100th anniversary, in 2027 presenting Calcium carbonates without the carbon.
To complete the session, we will hear from Richard Ashton, Market Development Manager at Total UK's bitumen division. His focus is very much on sustainability through durability, recognising that durability and long service life are equally important as a means to reduce life cycle carbon emissions. To demonstrate the potential of this latest generation of asphalt binders, Richard will highlight a long-term trial partnership with Highways England, currently operating on the strategic road network.