08 Dec 2020
Creating Future Leaders: Building Skills for the Future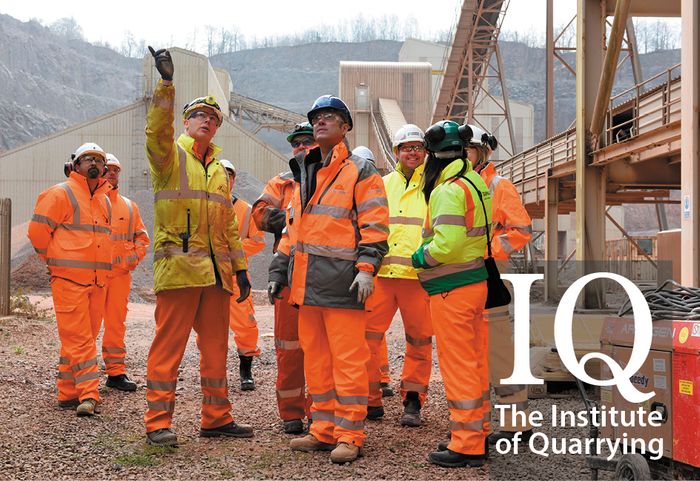 IQ People stream – Tuesday 30 March 2021
THE mineral extractives industry sector is facing a wide range of challenges in the short, medium and long term. The impacts of the COVID-19 pandemic and Brexit, plus the wider issues of sustainability and the digital revolution mean the industry is facing changes at a pace previously unseen.
The challenges also provide opportunities for the sector, as it is critical in supporting the wider economy on delivering a sustainable future for society.
It is the people within the sector that will drive and deliver this change, from our senior leaders to the people working on the ground. It is critical they have the knowledge, skills and competence to help deliver that future in a healthy and sustainable way.
The Institute of Quarrying has supported the industry and its members for over 100 years in adapting to change and is continuing to support the future generations. Three sessions throughout the day will look at the health and safety challenges in the post-pandemic era; what makes a good leader – beyond technical competence; and skills capability and personal development for the mineral extractives professionals of tomorrow.
1. Health, Safety and Well-being
The challenges for health and safety in the post pandemic era
The minerals industry has seen the impact of COVID-19 and the need to manage the safety and well-being during the grips of the pandemic. As potential solutions to the pandemic begin to roll out during 2021, the industry will be at the forefront of the economic recovery. With a predicted increase in demand over the next few years, the industry will need to balance the drive for production whilst maintaining a safe and healthy workforce. This session will discuss some of the challenges, support available and the skills required to deliver a safety-conscious and sustainable industry
2. Leadership
What makes a good leader – beyond technical competence
Leadership across all sectors has been a hot topic for many organizations. There are wide-ranging views and theories around what represents good leadership, with no absolute definition. There are some key principles that help all leaders in delivering successful outcomes. The session will explore examples of how some have approached leadership and highlight their key learning points. It will also discuss the wider skills needed in becoming a leader.
3. Skills capability/personal development
The minerals professional of tomorrow
The world is undergoing a fast-paced change, which means the minerals industry and quarrying professionals will need to develop knowledge and skills to support that transition. The drive towards sustainability, coupled with new technology and the changing needs of the workforce, will require new approaches by those working in the sector. Maximizing the potential of the resources produced and the people employed will be critical for the sustainable success of the sector.
More information can be found on here