02 Dec 2020
Call for papers – Infrastructure stream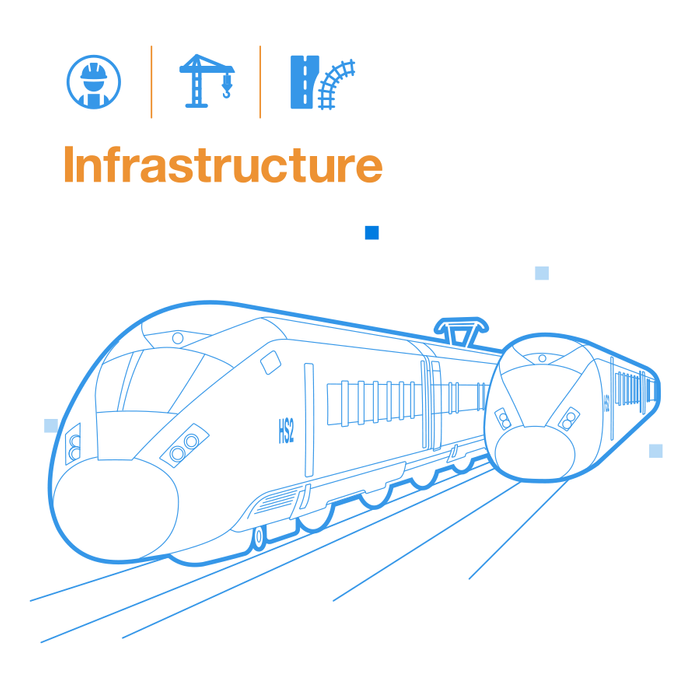 Become a Speaker
The Infrastructure stream of the New Horizons I Building the Recovery Conference will bring high-profile industry speakers and online delegates together remotely on Wednesday 31 March 2021.
The delivery of major infrastructure and construction projects will be crucial to the UK's social and economic recovery from the COVID-19 pandemic. The current crisis is shining a spotlight on the essential role that mineral products and heavy building materials will play in repairing Britain's economy and employment prospects. From HS2 and major highway schemes, to repairing local roads and building new homes, schools, hospitals and flood defences, innovation and collaboration will be key to meeting both current and future infrastructure challenges as the UK looks to 'build back better'.
Exploring the key issues and opportunities for aggregate, asphalt and concrete suppliers in responding to the UK's infrastructure needs, Hillhead Digital will examine the need for collaborative working within the supply chain to ensure successful project delivery, as well as the use of emerging technologies to improve processes and drive up productivity.
Are you involved in delivering an infrastructure project? Do you have an interesting case study or technical paper to contribute? If so, we would love to hear from you and welcome submissions from across the industry.
Register your interest here and the Conference team will be in touch shortly.
---
Overview
The day will be hosted by Susannah Streeter, a leading broadcaster and financial commentator. Susannah has anchored flagship BBC business news programmes on TV and radio and moderated at major summits, conferences and events, including the recent World Green Economy Summit in Dubai.
---
A series of presentations and specialist panel discussions will explore the following topics:
1. Time to Make Tracks 09:30-11:15
The delivery of major infrastructure and construction projects will be crucial to the UK's social and economic recovery from the COVID-19 pandemic, and modernization of the country's rail network will be at the core. With work on Phase 1 of HS2 now underway and an Integrated Rail Plan set to deliver transformational improvements in rail across the Midlands and the North, the mineral products sector and heavy building materials and equipment will have an essential role to play.
---
2. Taking the Heat out of Highways 11:35-13:20
From major highway projects to regional and local schemes, road construction will offer a host of opportunities for the sector. With a £27.4 billion budget for investment in England's strategic road network between 2020 and 2025, Highways England's plans for the next five years include the start of 12 new major road-building projects. In line with the sector's net-zero aims, increased use of recycled asphalt planings (RAP) and greater utilization of modern low-temperature, low-carbon asphalts will play their part in ensuring this growth is delivered sustainably.
---
3. Building Back Better 14:15-16:00
Government plans to drive the UK's recovery and level up for a greener, stronger future include £100 billion of capital spending next year for schools, hospitals, housing, flood defences, wind and nuclear power etc, plus a £4 billion Levelling Up Fund for local infrastructure. This will be supported by the new National Infrastructure Strategy and a new UK infrastructure bank to work with the private sector to finance major new investment projects as the UK looks to build back better.