23 Mar 2021
Build your contact-base with our networking portal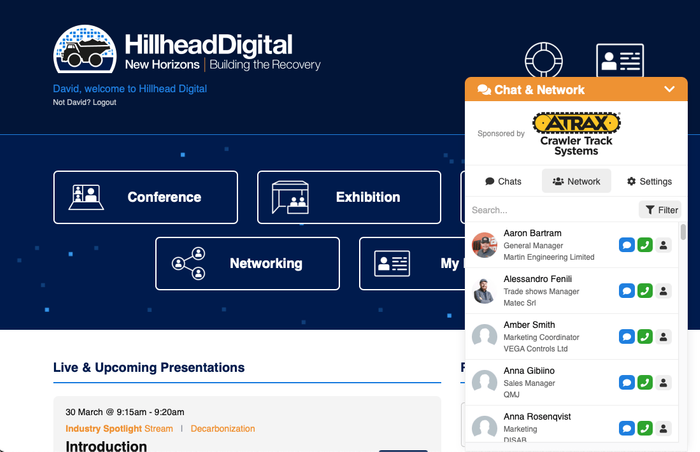 With one week to go until the Hillhead Digital live two-day event, now is the time to make the most of the platform's networking portal and get connected with other industry professionals.
Sponsored by A-Trax Crawler Track Systems, the portal allows you to forge new, worthwhile relationships and develop existing ones.
Pop-up portal
Simply clicking on the networking button in the main menu will open the Chat & Networking portal and from here you can send live text chat messages, view a person's profile info or even initiate a one-to-one video call.

The portal is always accessible from wherever you are in the platform, whether watching a conference stream, visiting a virtual booth or viewing the New Products Media Gallery.
Powerful search function
Use the powerful search function to find contacts by name, job title or company. Whilst our advanced networking filter gives you the ability to list by contacts by country as well as by area of interest using the tags chosen during on-boarding. In addition, you can refine the list to show online contacts only.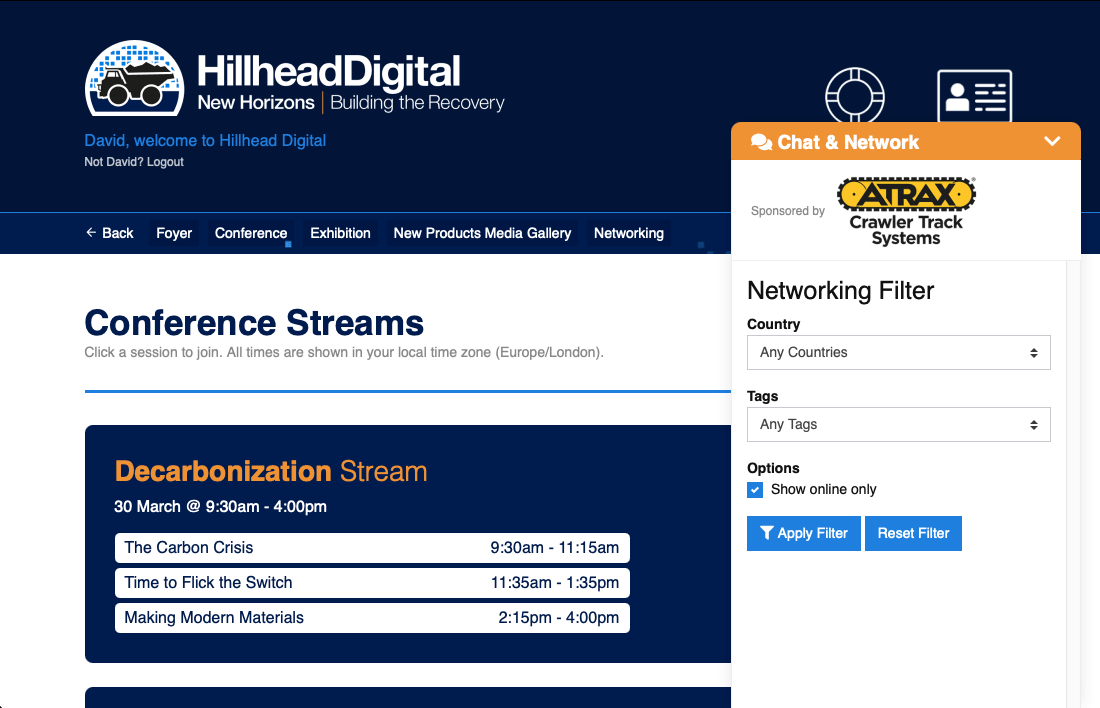 Text chat and video calls
Sending a message to a contact is easy – just click on the blue message icon to open the chat window and start typing! Messages are sent instantly and users will receive a notification to alert them of a received message. If a contact is offline the message will also be sent to them as an email.
Also, when contacts are online, you'll have the ability to initiate a one-to-one video call by clicking the green call icon.
So don't get left behind... get connected at Hillhead Digital!