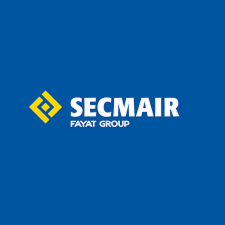 SECMAIR, the european leader in road maintenance machinery.
SECMAIR has the most complete line of road maintenance machinery. From surface dressing to cold mix asphalt, as well as crack bridging and pothole treatment, SECMAIR has a solution for every road pathology.
The production of SECMAIR products is located on a single production site. This platform guarantees more industrialized products alongside transverse components which provide better reliability and more effective after-sales services.
Discover the SERVIROUTE: Support sprayer for asphalt jobsites
The using time of a traditional sprayer on an asphalt job site is very low if it is only used to spray the tack coat. This is why we have designed a multi-functional machine that can be configured to your needs.
This is the ideal machine to accompany asphalt job sites: an emulsion tank for the tack coat, a water tank and a fuel tank for supplying the machines on site.
Address
Rue Auguste et Louis Lumiere
Cosse-le-Vivien
53230
France