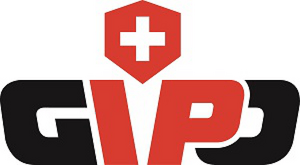 GIPO offer a versatile range of treatment systems with quality, reliability and performance that is unsurpassed worldwide.
Products that move mountains
GIPO set standards worldwide in the field of processing systems. Their engineers have a decisive influence on the further development of components and machine types.
For more than 40 years they have efficiently implemented technical innovations in their machines and concepts.
Pioneering spirit in mobile treatment technology
This pioneering spirit has prevailed since 1973. What began in a small workshop in Seedorf has developed into two globally renowned companies, Emil Gisler AG and GIPO AG.
To this day, they continue to set new standards in processing technology with maximum performance, unsurpassed precision, maximum safety, reliability and innovation. Flexibility is paramount.
GIPO AG is the only Swiss manufacturer to develop and construct processing systems of the highest quality specifically for the stone and earth industry and the recycling sector.
More than 1,000 systems are in operation worldwide, with over 600 GIPOKOMBI/GIGA systems alone. These systems are characterised by high-quality components and durability.
GIPO - The pioneering spirit lingers with great experience.
Address
Kohlplatzstrasse 15
Seedorf
6462
Switzerland