Fuchs Lubricants (UK) plc
Stand: X3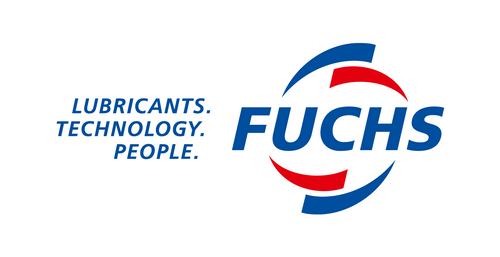 FUCHS Lubricants (UK) PLC – Stand X3
FUCHS, the world's largest independent lubricant company, supplies innovative lubricating products and bespoke technical support packages to provide a complete service for the off-highway and quarrying sectors.
Working closely with OEMs, FUCHS offers a range of manufacturer approved premium quality lubricants designed to satisfy the demands of today's high-tech vehicles and to keep assets in optimum condition and operating at maximum efficiency.
Dedicated FUCHS field personnel offer product recommendations and technical support initiatives, such as trial monitoring and maintenance - these are just part of the wide-ranging support offered by the team
For customers who require specialist lubricants and a supplier dedicated to offering excellence in customer support, FUCHS meets and exceeds this mandate.
We invite you to see our wide-ranging product portfolio including our power generation lubricants and RENOCLEAN AIR dust suppressant range on stand X3 where we can discuss your lubricant solution.
Address
New Century Street
Hanley
Stoke on Trent
ST1 5HU
United Kingdom