20 Jun 2022
Volumech debut C60 volumetric mixer at Hillhead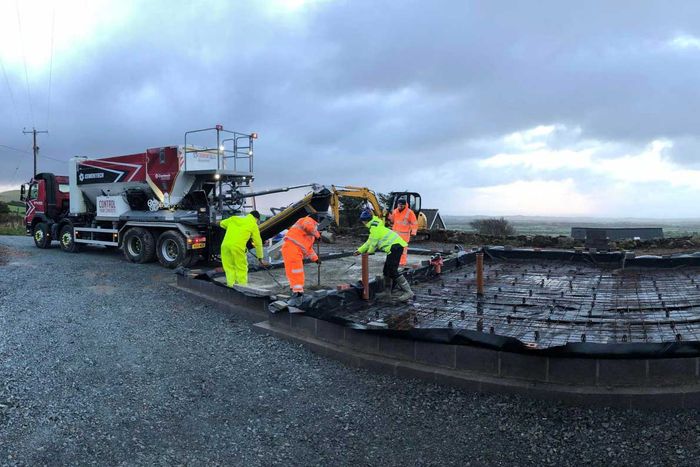 Company show technologically advanced volumetric mixer
For their first time at Hillhead, Volumech, volumetric concrete experts, will be showing the C60 volumetric mixer on stand CE5.
The C60 is considered to be the most technologically advanced volumetric mixer on the market. Leading the way in ease of use, efficiency and reduction of waste in on-site concrete production, the C60 mixer – effectively a mobile batch plant – allows all types of contractors and concrete delivery businesses to have concrete where and when they need it with no wait or waste.
Volumech, the UK arm of Cemen Tech, the largest manufacturer of volumetrics in the world, have decades of experience in the operation, maintenance and support of volumetric mixers helping companies across the UK take advantage of the technology to advance their business.
Multi-utility solutions group, Granemore, have been using the C60 model for their telecommunications work across the UK. Jake Lee, site supervisor, explained: 'The big decision for me was the automated service that the C60 gives you. I'm all about making the process as simple as possible for me and my team. The advanced electronic control panel means users can select the exact ingredients and measures required, push one button and pour the concrete.
'I have multiple drivers that drive the same lorries, so I also felt it was a simple and smart way to avoid any human error – not to mention the productivity and cost savings. There's no training school or anything needed. It's incredibly simple and it's helped my team tremendously.'
Hillhead attracts exhibitors and visitors in the extractive and construction industries to share the latest equipment, products and services on offer, including live demonstrations and static displays. Brandon Hess, Volumech's country manager, explained: 'Visitors come from across the UK to experience Hillhead's unique atmosphere, so we're thrilled to be showcasing the C60 mixer for the very first time at the event and talking to businesses about how they can leverage this technology to cut costs and solve logistics problems they may not see solutions to today.
'The biggest benefits of using a volumetric mixer are the flexibility of producing the concrete you need, when you need it and in the exact quantities you need. As a business we continue to invest in new technology around ease of use and accuracy of the equipment to open up this technology to a wider range of customers and applications. It used to be that new operators would take weeks to become proficient operating a volumetric mixer, but with the new technologies on the mixer this can now be done in days.'