25 Apr 2022
UltraWASH 6206 on show for first time in Europe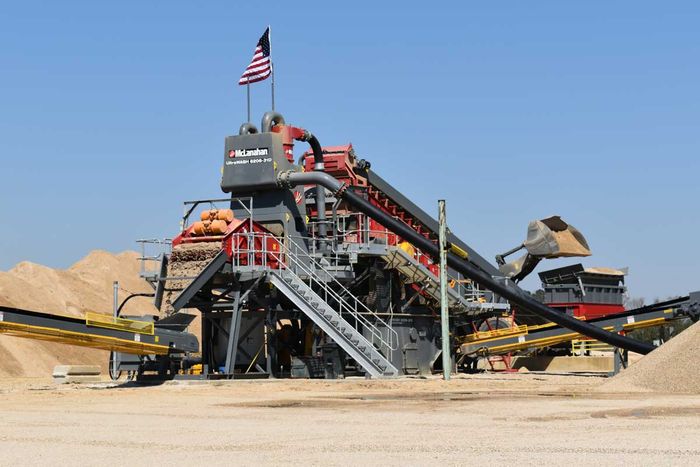 Extensive McLanahan display to include crushing, screening, washing and tailings management equipment
McLanahan Corporation will be bringing their largest display ever to Hillhead 2022, where visitors will be able to learn more about the company's complete line of equipment for crushing, screening, washing, classifying, and tailings management.
During the show, McLanahan plan to display the UltraWASH 6206 for the first time in Europe. This plant is capable of being configured to produce up to three clean aggregate products and two washed sand products and is part of McLanahan's complete line of modular systems.
For years, McLanahan have designed and manufactured wash plants such as these, and now provide them in a modular design that can be sized and selected to meet a standard range of processing requirements. The plants are designed to be energy efficient and include patent-pending maintenance features that make maintenance tasks safer and simpler. They can also be supplied with a state-of-the-art control system that allows for remote monitoring and adjustments.
McLanahan's latest tailings management solution, a decanter centrifuge, will also be on the stand. Providing an alternative to filter and belt presses, this machine improves tailings handling, helps eliminate settlings ponds, improves water recovery, and meets environmental regulations. Already successfully used in the aggregates industry in Europe, McLanahan's decanter centrifuge separates waste material to create a liquid that can be reused as process water and a solids cake that is suitable for mechanical handling.
Additionally, visitors to McLanahan's stand can learn about their expanded line of crushers and screens. A McLanahan UltraCRUSH modular cone crusher will be on display, along with an Anaconda J12 jaw crusher, which features a McLanahan Universal jaw crusher unit. Anaconda Equipment, part of the McLanahan family of companies, will also have a DF514 scalping screen on the stand.
Sales staff and product experts will be on hand throughout the show to answer questions about how McLanahan can provide a solution for your application and discuss how to maximize your profitability.