06 Jun 2022
TWS eagerly awaiting Hillhead 2022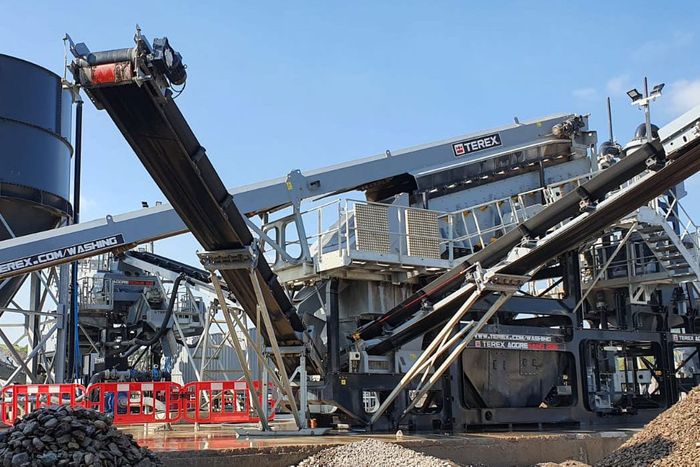 Two new machine launches and a direct selling announcement for Terex Washing Systems
Terex Washing Systems (TWS) say they are eagerly awaiting Hillhead 2022 to unveil two new machines and announce further details of their direct selling approach in the UK and Ireland.
According to TWS, pit and quarry operators can look forward to more intelligent ways to wash sand, gravel, aggregates, and C&D waste thanks to the company's new, innovative, high-performance wash solutions that will help to revolutionize the washing market on a global level and greatly enhance operational safety – testament to the company's commitment to providing enhanced and unique washing solutions to meet the needs of customers and the market.
Extensive investment in TWS' UK & Ireland sales and support teams will allow UK and Irish customers to directly engage with TWS experts and benefit from genuine product support infrastructure on their doorstep, helping to maximize their return on investment.
TWS director Barry McMenamin commented: 'We are extremely excited to showcase our two new product solutions that have been years in design and development. In addition, the cornerstone of our international success is our strong customer relations and how we work directly with customers to bring mutual success.
'Our new, enhanced levels of sales, service, and support in the UK and Ireland will build upon momentum gained during growth in the market, as we continue to focus on serving customers, offering them world-class washing equipment solutions to add commercial value to their products, and providing local service and support for the complete lifecycle of their machine, from feeder to filter press and everything in between.'
In addition, Hillhead 2022 will provide a showcase for the Terex AquaClear offering, include TWS' flocculent-dosing system and a filter-press demo unit. The full range also includes clarifying and thickener tanks, and all associated equipment, allowing TWS to offer an end-to-end solution for washing and water management. To support Terex AquaClear, TWS have a dedicated technical team consisting of a product manager, engineers, and applications specialists, to ensure optimum equipment selection and specification.
TWS have also announced that an exclusive 'Inflation Buster' finance offer will be available to valued customers at the show. Available through Terex Financial Services (TFS), this will present an opportunity for TWS customers to avail of an attractive finance package designed to help their cash flow, with zero payments for up to six months. 'The offer will help customers access the finance they need, so they can purchase the equipment that enables them to operate more efficiently and cost-effectively,' said Mr McMenamin.