01 Jun 2022
SITECH to take over Finning stand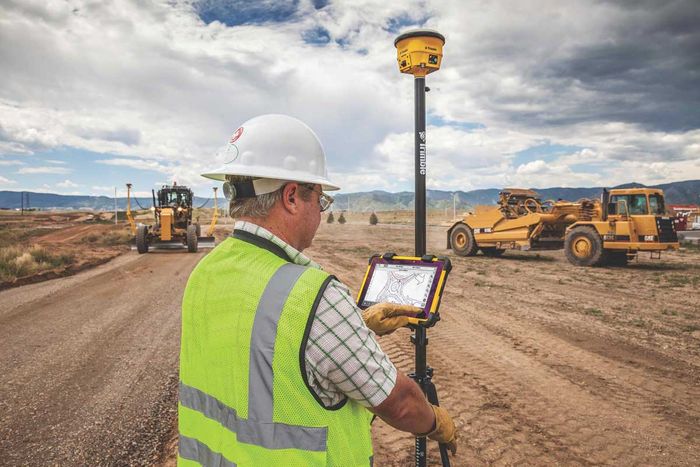 Finning say move reinforces critical role connected site technology will play over next decade
Finning, authorized dealers of Cat equipment and parts in the UK and Ireland, have confirmed that Trimble Technology partners SITECH UK and Ireland will be taking over their position at Hillhead 2022 in a move that reinforces the critical role connected site technology will play in the construction sector over the next decade.
Construction projects are notoriously complex, bringing together contractors, suppliers, equipment, staff, and supply chains, all within a defined timescale and budget. Using connected construction technology unifies project elements, automates processes, and brings about more streamlined operations that in turn reduce costs, and improve performance and efficiencies.
Tim Ferwerda, managing director of Finning, commented: 'Connected site technology is set to transform the industry over the next 10 years, and we're proud to have SITECH within our family of companies poised to take the lead in this innovative field.
Taking centre stage at Hillhead will enable SITECH to show how connected technology increases visibility and control of process flows during the design and construction phase of projects and ultimately enables contractors to operate their sites more efficiently and economically.
'Like all our customers, we're focusing our attention on keeping operating costs down while dealing with rising fuel and energy costs. The decision for SITECH to take our stand at Hillhead reflects how we as a group of companies can add the most value for our customers and make the biggest impact on the future of the sector.'
SITECH will be demonstrating how their industry leading hardware and software brings real-time tasks, workflows, and costs together to transform site accuracy, safety, and productivity.
A state-of-the-art simulator will allow visitors to experience the Trimble Earthworks platform, an advanced software system which offers a field-to-finish solution sharing real-time data between the site and office.
SITECH head of business Grant Pearce commented: 'The disconnect between design, office, and execution in the field is a challenge, which is why connected site technology is becoming the industry standard.
'Hillhead visitors will be able to see and experience what a truly connected site looks and feels like through the use of productivity tools, including global navigation satellite systems (GNSS), Universal Total Station (UTS) applications, 3-D modelling software, drone imaging and processing, and machine control, which drastically improve productivity.
'You can manage projects with confidence and efficiency, optimizing the usage of your equipment while minimizing mistakes and costly rework.
'By deploying industry-leading solutions from Trimble, combined with SITECH's knowledge, technical support and first-class service, we offer the best technology solution for your construction needs, which is suitable for all machines and any type or size of project.'
The expert team at SITECH will be on hand to answer any questions alongside their technology partners.