30 Mar 2022
Red Rhino 8000 series crusher to make UK debut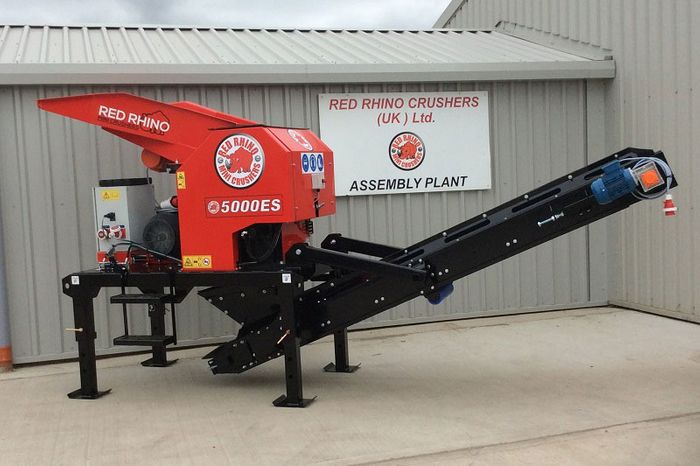 Also on show will be company's flagship 7000Plus mini-crusher and electric version of its RR 5000 jaw crusher
LINCOLNSHIRE-based Red Rhino Crushers (UK) Ltd, manufacturers of mobile compact crushers and screens, will be showcasing their latest machine – the 8000 series crusher – for the first time at the UK's largest quarrying, construction, and recycling exhibition.
Powered by a Kubota V3800 engine that develop 85kW, the mini jaw crusher features an 800m x 500m feed opening, hydraulically operated feeder extension flares and a folding conveyor.
With a production output of up to 100 tonnes/h and weighing just under 20 tonnes, the 8000 series maintains Red Rhino's strong reputation and foothold in the compact crusher market and allows their customers to achieve higher volume and output without having to invest in larger crushing equipment.
As well as presenting the newest product developments, the company will also be demonstrating its flagship 7000Plus compact crusher, whilst machines on static display will include: the popular three-way screener; the 5000 Static Electric series, an electric variant of the RR 5000 jaw crusher; and the 4000 series – Red Rhino's smallest tracked machine.