19 Apr 2022
New pedestal boom range from Brokk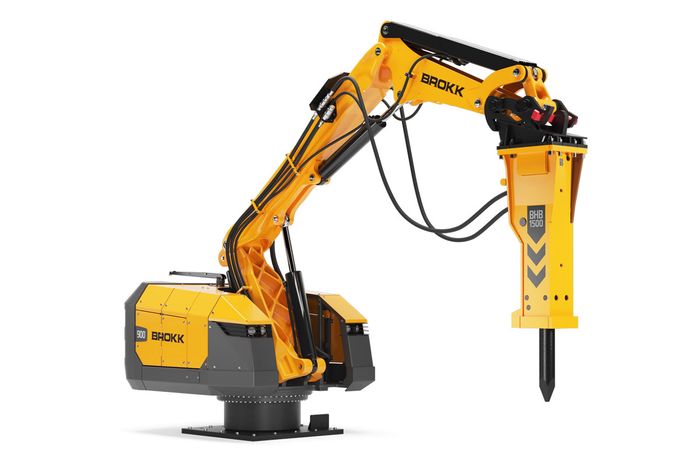 Brokk introduce new, compact, stationary breaker boom range for the extractive industries
BROKK, a world-leading manufacturer of remote-controlled robots, will be introducing their new pedestal boom – a compact, stationary, breaker boom system for the mining and quarrying industries.
The new machine range will allow producers to apply the power and precision of Brokk's demolition robots to primary breaking tasks that feed mobile crushers, jaw crushers, gyratory crushers, and grizzlies.
Exhibited alongside the range of Brokk machines (incorporating new Brokk connect software) will be the Darda C20 splitter and hand-held tools.