05 Apr 2022
Introducing Lesjöfors Heavy Springs UK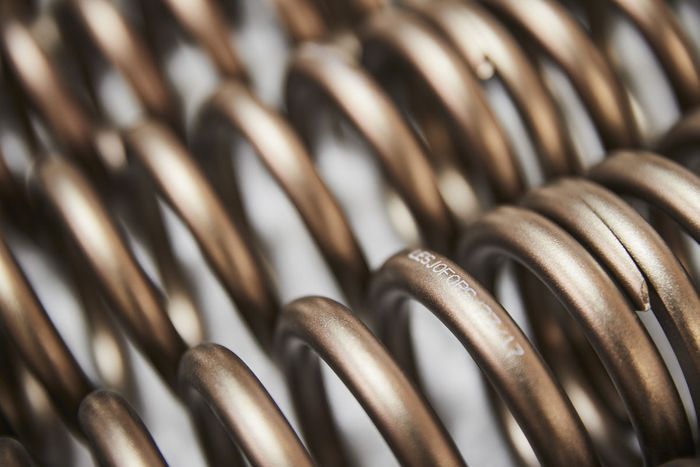 Investing and expanding, a new company for a new era to make first appearance at Hillhead
LESJÖFORS AB, the €300 million global spring manufacturing powerhouse, with more than 50 manufacturing and technical sales sites across the world, are launching a new company and rebranding two of their UK factories.
The two factories in Cornwall, formerly called European Springs & Pressings, will now form a new company called Lesjöfors Heavy Springs UK, who will be making their first appearance at Hillhead.
A leader in large-diameter compression, torsion and tension spring manufacturing, Lesjöfors Heavy Springs UK specialize in industrial and automotive spring components and sit alongside sister sites in Sweden and Finland as part of a global design, manufacturing and technological development network dedicated to coiling wire from 3mm to 65mm diameter.
Michael Gibbs, managing director of the newly formed Lesjöfors company, said: 'This is a really exciting new chapter for the Cornwall factories. Our new company and new name reflect a unified team under the Lesjöfors AB brand and the world-leading springs we manufacture for customers across the automotive, rail, agriculture, oil, mining, construction, and energy sectors in the UK.
'We have achieved a record-breaking order book over the last year; sales are up 35%, we've grown our team by 40%, and our annual turnover is our best yet at £15 million. This year we're investing £1 million in new machinery and every element of our performance has been driven by an ambitious and progressive team, propelled with investment support by Lesjöfors AB.'
The rebrand is part of a new division focusing on growth and significant investment in the heavy springs sector across the synergized specialisms, product range, and industries served within the Lesjöfors AB heavy coiling sites in the UK, Finland, and Sweden. Meanwhile, European Springs & Pressings will continue their manufacturing operations in Kent.
Ola Tengroth, chief executive officer of Lesjöfors AB, said: 'As part of our global long-term future-focused growth strategy, the heavy springs sector has been identified as one of four key expansion areas, and the Cornwall sites evolution to a new Lesjöfors brand is a natural fit for the company's future.'
Mr Gibbs concluded: 'We're evolving for our customers; enhancing efficiencies, committing more investment, and moving forward together with our heavy spring colleagues in Finland and Sweden, as a progressive and competitive global design, manufacturing, and technological development network.'
Looking to increasingly dominate the springs industry, Lesjöfors AB are rapidly expanding their portfolio with a mergers and acquisitions programme that has seen the company acquire nine sites in the US and Europe in the last few months, with further announcements planned for the year ahead.