27 May 2022
HYTORC talk torque tools at Hillhead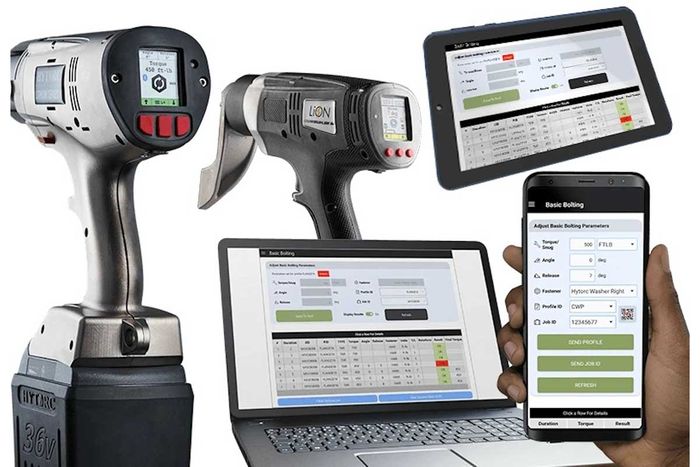 Company to present latest tools and innovations for rapid, safe, and efficient bolting and fastening
HYTORC bolting systems are widely used in the quarrying, construction, and recycling industries owing to their portability, safety, and speed, and during Hillhead 2022 company specialists will be on hand to present and discuss some of the latest innovations to help the optimize the turnaround of any bolting application. In particular, HYTORC will be demonstrating their range of battery-operated torque guns and fasteners, including the Lithium Series II electric torque tool and the HYTORC J-Washer.
With its expanded functionality, greater durability, and intuitive usability, the Lithium Series II is said to be the ultimate solution for strength and portability. The lightweight, 36V battery-powered tool has a torque output capacity of up to 6,779Nm with ultra-low vibrations (measured at less than 1.5m/s sq). These tools can be used by an operator for an entire day whilst remaining in the 'low risk' category and without any concerns about HAV injury.
Extreme loads and vibration require every bolted joint to be tightened with even and accurate bolt load to eliminate the possibility of nut loosening. The HYTORC J-Washer is said to take the HYTORC Reaction Washer to an entirely new level by adding a new locking feature. This minimizes loosening to keep bolts tight under dynamic loads while providing all the benefits of the traditional HYTORC Reaction Washer, including safety, speed, and tool longevity.
HYTORC will be showing the Lithium Series II in operation with their award-winning Connect App, which provides wireless data exchange between Bluetooth-enabled HYTORC electric torque tools and Windows PC or mobile devices. The app simplifies and speeds up the configuration of bolting operations by sending pre-set bolting parameters to the tool. The HYTORC Connect App guides the user during simple or multi-pass sequential bolting operations to ensure job accuracy, with detailed bolting results captured wirelessly for complete project documentation.