27 May 2022
Geith glad be back at Hillhead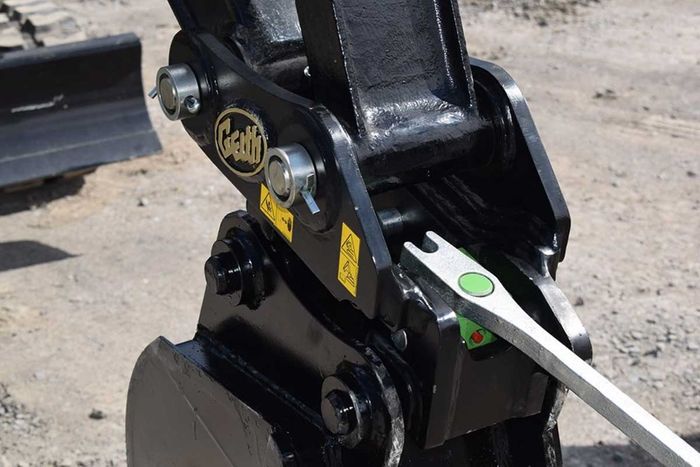 Company to showcase new mechanical coupler alongside popular hydraulic and tilting models
After a few years of physical absence due to the COVID-19 pandemic, the Geith team is looking forward to attending Hillhead 2022 and seeing customers in person again.
On display will be the new Geith Mechanical Coupler (GMC). which will be available to order in Europe from the third quarter 2022. This product has already proven to be a success in the North American market having been launched there in late 2021.
Liam O'Mara, EMEA sales manager at Geith, said: 'Production is now ramping up to facilitate the European market and we are excited to get this product on to our portfolio and into the hands of our customers.'
For those not wishing to invest in a hydraulic quick-coupler to change attachments, Geith say the new mechanical quick-coupler offers a safe alternative. It is IS013031 compliant, easy to use, requires only one visit to change attachments, and no additional safety pin is needed.
Also on display at the show will be Geith's trusted hydraulic quick-coupler and their popular tilting quick-coupler.