04 May 2022
Fight back against plant theft with Meta Trak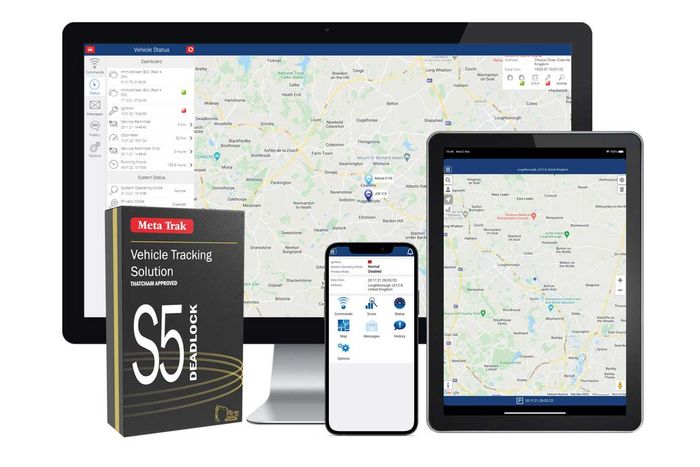 Meta Trak security solutions provide plant equipment tracking, immobilization, and connectivity
Theft of plant machinery continues to plague businesses, resulting in downtime, cost of equipment replacement, loss of profit, and general inconvenience. All machinery is at risk but mini-diggers are a major target for thieves and organized gangs in the UK. Compounding the problem is the short supply of smaller machines, exacerbated by the pandemic, making them difficult to replace if stolen.
On show at Hillhead 2022, Meta Trak's tracking and security solutions offer the very latest technology to help protect against theft.
Andy Archibald, head of telematics at Meta Trak, commented: 'Plant machinery often gets left unattended for long periods, but Meta Trak's smartphone app allows you to remain connected with your assets at all times. You can monitor the movements of your machinery in real time and you'll be instantly alerted of any activity that's out of the ordinary, such as unauthorized movement or possible sabotage. Knowing straight away that your machinery is at risk means you can be quick to act in protecting it.'
Meta Trak's service includes 24/7 monitoring by their National Security Inspectorate (NSI) approved control room. If an asset is moved without authority the control room will be immediately alerted and, on confirmation of the theft, will liaise directly with police to bring about its recovery.
Meta Trak S5 deadlock goes one step further by combing Meta Trak's industry-leading tracking technology with advanced immobilization. 'Your machine will automatically immobilize once you step away from it and disarm when the ID tag is again present,' explained Mr Archibald. 'Deadlock immobilization' is activated via the smartphone app and prevents the machine from starting, even with the ID tag present. This provides an extra level of security and peace of mind when assets are left for any period of time and gives owners additional control over hired machinery.'
Chris Jefferson, director of CJ Auto Electrical and approved Meta Trak installer, said: 'Theft of equipment is incredibly frustrating, but we find that lots of owners don't take it seriously enough until they've been a victim of theft. Machinery theft is on the increase and we're installing an increasing number of Meta Trak solutions on plant assets. We offer a personalized service and work closely with Meta Trak to adapt their solutions to customers' needs.'
Meta Trak solutions are accredited by Thatcham, the industry benchmark for product quality and performance. All their tracking devices are small, discreet, waterproof (IP67), and tamperproof, making them suitable for all types of machinery.