30 Mar 2022
EPC bring future of drilling and blasting to life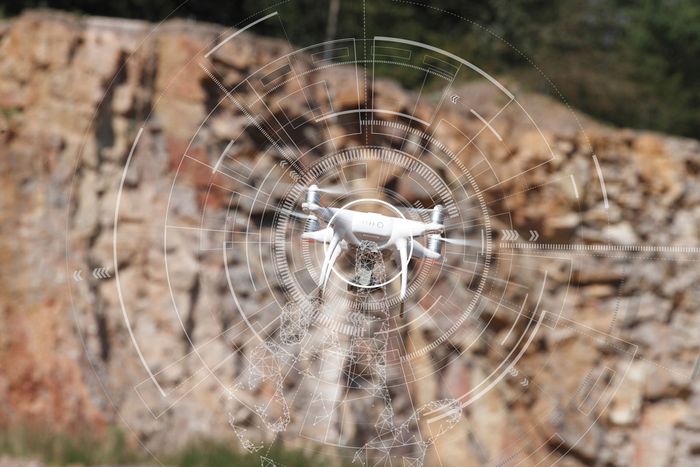 Showcasing the latest optimized digital solutions and introducing EPC Metrics as a stand-alone company
WITH the launch of Vertex and introduction of EPC Metrics as a stand-alone company in 2022, drilling and blasting specialists EPC-UK are looking forward to showcasing their latest, optimized digital solutions on stand B21 during this year's Hillhead exhibition.
Ben Coppock, general manager of blasting and explosives, and commercial manager Ryan Ward detail some of the stand highlights EPC will be demonstrating as they bring 'future-ready' digitized quarrying techniques and technologies to the drilling and blasting market.
Three software solutions become one – Vertex
'Key to EPC-UK and EPC Metrics' Hillhead exhibition experience this year will be virtual reality demonstrations of our ground-breaking Vertex software package – a digital tool developed to combine all three of EPC's blasting platforms – Expertir, Expertab, and Explore,' explained Mr Coppock.
'Designed to refine and optimize blast performance, Vertex allows us to store all the blast parameters we've planned and delivered for customers, before using our EPC Metrics' methodologies to assess the blast performance against incremental changes in design.
'We'll be demonstrating Expertir in action. This is the blast design software element of Vertex that works in conjunction with specialist drone technologies. It supports digital sources to feed gathered site data into the Vertex software package, so we can achieve the best possible outcomes for each blast performed.
'Our team will show how Expertir can support MEMU truck and drill rig operators in the field with a notebook version of the software, Expertab. This can be used to capture drilling information digitally, before it's remotely transferred back to the drill and blast team so they can design the required blast, record results, and information, and send saved data back into Expertir.
'Using 'Explore' through Vertex, we'll demonstrate to visitors how all the KPI data can be analysed together within an online cloud-based database. This allows our teams to make effective decisions regarding future blast designs and target blast parameter changes that can improve fragmentation, efficiencies, and deliver true 'mine-to-mill' understanding for customers.'
Mr Coppock continued: 'We've been proving Vertex's capabilities in the field and are looking forward to demonstrating how, by incorporating drone photogrammetry techniques and 3D modelling, we're using the software's intelligence to reduce operating costs and heighten safety for customers.'
Future-ready capabilities
Vertex is supporting EPC-UK teams in executing advanced levels of blast design expertise in the field, including:
Safer, more accurate surveying completed by drone
Production of, and interaction with, highly accurate 3D models of rock mass to be blasted
Auto drill layout to optimize drill holes to the rock mass and provide optimal energy distribution
GPS technology that interacts with Expertir and communicates between in-field assets to assure the accuracy of hole positioning in relation to blast design
Interaction with smart drilling processes
Remote data storage and access to the Explore online database, supporting optimisation of blast design processes via remote technical support
Autoprobe – automatic digital hole-probing device
Acquisition of digital drilling information to support blast design process
Capability to combine blast design information and data capture with loading, hauling, and crushing/processing telematics to create overall processing improvements.
Specialist Metrics service
The Hillhead stand will also present a platform to further explain the value-added services EPC Metrics can offer customers in its new format as a stand-alone company. Skilled at applying the latest drone and 3D modelling technology to 'fly, monitor, and analyse' the way towards safer and more streamlined quarrying practice, EPC Metrics' engineers apply the technologies developed from EPC-UK's proven expertise through concentrated, customer-focused delivery.
'Our expert engineers will show stand visitors how we're using drone mapping and modelling services and fixed remote-monitoring stations to assure environmental compliance, environmental and vibration management, blast performance, and fragmentation analysis,' said Ryan Ward.
'Together, this will demonstrate EPC Metrics' synergized approach to providing a complete value-added solution, in addition to our equipment sale and hire offering, equipment servicing and calibration, and consultancy expertise. On-stand virtual reality technologies will bring our capabilities to life, and we'll be presenting opportunities for visitors to talk about optimized blast performance with Dr Liam Bermingham, who will be at Hillhead delivering elements of his latest European Federation of Explosives Engineers (EFEE) paper. We're looking forward to seeing visitors there.'