03 May 2022
Anaconda Equipment excited to be back at Hillhead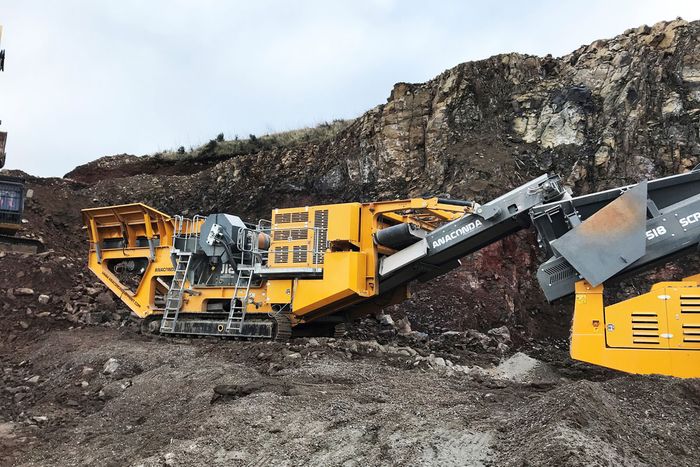 New Anaconda J12 mid-sized mobile jaw crusher to be shown for the first time in Europe
Anaconda Equipment are excited to be returning to Hillhead, where they will be located alongside their parent company, the McLanahan Corporation. For more than a decade, Anaconda Equipment have proven themselves as a reliable partner in the mobile screening and conveying industries, and since 2020 the company has been supplying a full product line of crushing, screening, conveying, and washing equipment.
During the show, Anaconda plan to introduce their new mobile crushing line by exhibiting the J12 jaw crusher for the first time in Europe. The Anaconda J12 is a mid-sized machine designed to offer operators and contractors excellent reduction of the initial feed material, continuous production, and a consistent product shape.
Designed primarily for quarrying and mining applications, the versatile crusher features a 1,100mm x 700mm (28in x 44in) Universal Crushers jaw chamber. Anaconda say their crushers are designed to be as user-friendly and efficient as possible with a direct hydraulic drive system that allows for the jaw to be reversed, plus Cummins L9 performance engines that offer low fuel consumption and eliminate the need for exhaust gas recirculation (EGR).
Also on display will be the Anaconda DF514 scalping screen. Already proven in European markets, the DF514 mid-sized scalping screen is available in multiple variants that allow it to adapt to different applications. For example, the ability to select either an apron feeder or belt feeder allows customers to make changes to the scalper before the feed material is passed to the twin-deck (5ft x 14ft) screenbox.
Both the J12 jaw crusher and DF524 scalping screen can operate as stand-alone machines or work in combination to improve productivity for the end-user's application.
Meanwhile, McLanahan will be exhibiting their UltraWASH 6206 and UltraCRUSH modular systems, demonstrating the diversity of the McLanahan family of companies with mobile tracked and wheeled units as well as static modular crushing and washing solutions.