27 Apr 2022
Agg Pro and Lippmann announce partnership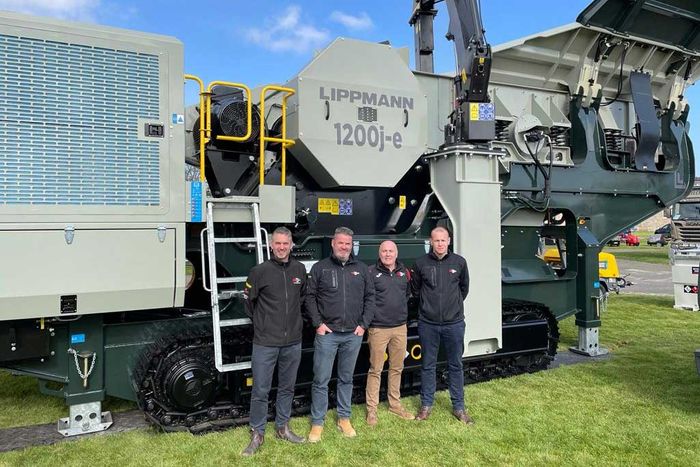 Exclusive distribution rights for central and southern England, and Wales, awarded to Agg Pro
Quarrying and recycling specialists Agg Pro have been awarded the exclusive distribution rights for central and southern England, and Wales for the Lippmann range of crushers, screeners, and stackers.
Lippmann are one of the leading players in designing and building crushers, screeners and stackers that are tailored to their customers' specific needs and business goals. Formed in 1923, the company has built a reputation for premium quality solutions based upon its philosophy of creating the heaviest and most durable machines in the industry.
Commenting on the announcement, Agg Pro managing director Geoff Caves said: 'Lippmann need no introduction; they are a brand that have designed and manufactured quality aggregate processing equipment for close to a century.
'The customer is at the core of everything they do. This mirrors our approach, which makes for a great working relationship moving forward.'
Mr Caves continued: 'We are immensely proud to be one of the first to bring Lippmann to the UK market. We want what's best for our customers and adding Lippmann to our portfolio only serves to increase the quality and range we can offer our customer base.'
Kevin Kiesgen, vice-president of Lippmann, commented: 'Agg Pro have supplied quarry equipment for more than 25 years and have amassed an abundance of loyal customers that value their unparalleled aftercare and levels of service.
'Their vast experience within the UK high-demand quarry sector, via sales directly to the quarry owners and through crushing contractors, will work really well as our initial UK focus will be to offer our heavy-duty crawler mobile jaws, cones, and screens, with diesel- and electric-powered models available.'
Mr Kiesgen continued: 'I can see many similarities between the company ethos at Agg Pro and at Lippmann, which excites me for our potential together. We cannot wait to get started and look forward to exhibiting our products at the famous Hillhead Quarry and Recycling Expo in June.'