11 Jul 2022
ABMEC welcomes 50th member at Hillhead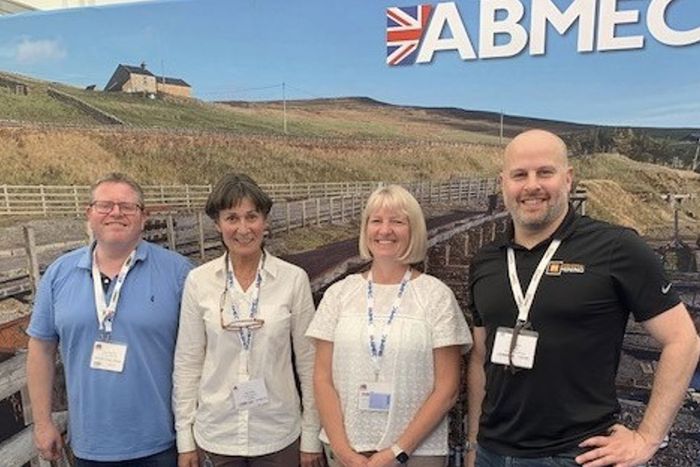 International Mining signs up as a member of The British Mining Trade Association at Hillhead 2022
DURING last month's Hillhead exhibition, leading global mining publication International Mining became the latest and 50th member of ABMEC – The British Mining Trade Association.
Focused on mining equipment and mineral processing trends and developments, the two organizations see each other as a great fit. ABMEC represents the entire British mining supply chain, with its members supplying solutions to the global extractive industries, whilst International Mining is renowned for staying on top of the technologies that mines are using to boost efficiency, productivity, and, increasingly, sustainability.
International Mining, which has been running for more than 20 years, is the main title of Berkhamsted-based Team Publishing Ltd, who, whilst retaining a leading print magazine, today also have one of the largest online followings of any mining trade publication, as well as a growing conferences business under their Electric Mine brand.
ABMEC director general Jane Isaacs said she was delighted to welcome International Mining as the Association's 50th member, which would strengthen the organization's broad reach across the mining sector.