VersaDrive Magnet Drills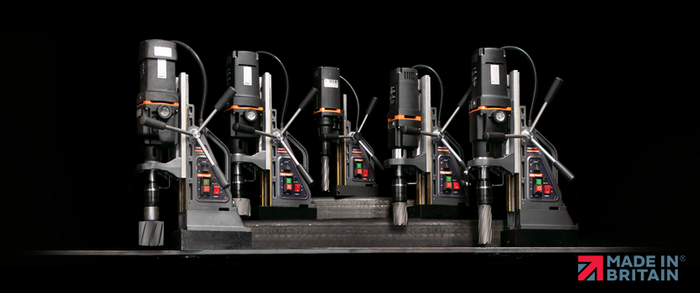 The HMT VersaDrive magnet drill range is the first UK Built portable drilling machine range designed for the 21st century. Designed to meet a need in the market for a high-performance, low-maintenance, industrial quality portable drilling unit and to deliver constant performance in the most challenging drilling environments and fabrication conditions.
Combining light weight and portability with a high power all-day broaching capability, the range features machines with powerful forward/reverse, variable speed motors rated for tapping, reaming, countersinking, and more. Advanced British electromagnets provide enhanced magnet hold for exceptional safety and stability.
Categories
Power tools
Steel fabrication
Tools
Drilling tools
Cutting equipment/services
Steel
Maintenance products