Tine Grab GA452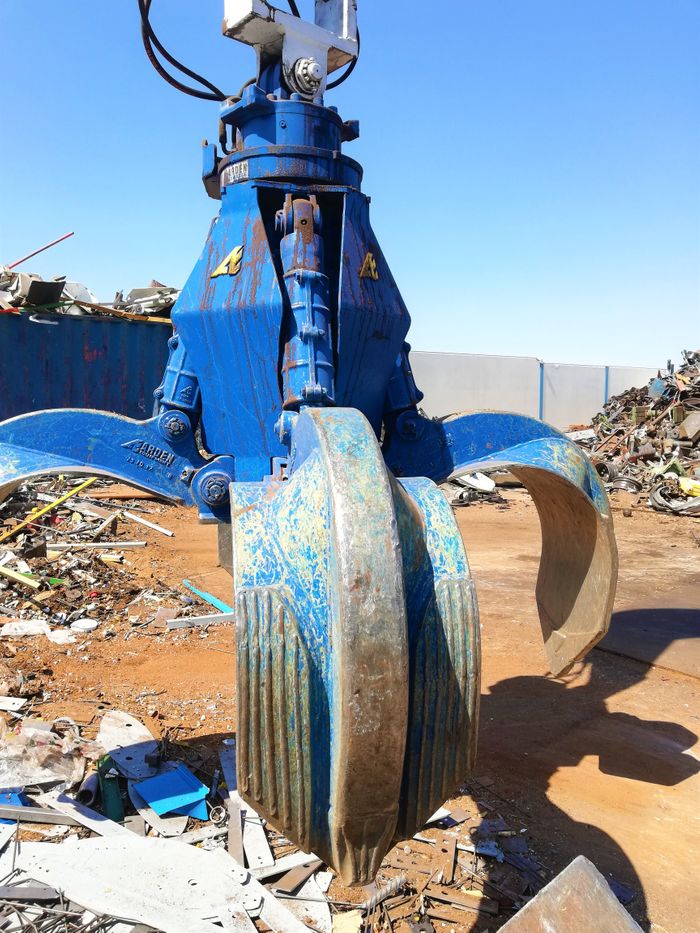 The flagship product of our range of tine grabs the GA452 is suitable for rehandling excavators up to 37 tons and other type of excavators from 17 to 24 tons.
The GA452 has undergone several changes.
In addition to a new rotation RAE1052 fully designed by Arden Equipment Engineers, the cast steel claws shape was also redesigned. The cylinder protection system entirely made of cast steel is adjusted on the cylinder right down to the last millimeter without slackness to fully protect the rod and avoid contact with the materials.
The cylinders supply hoses are protected by a plate to avoid contact with the materials and reduce the risk of damages.
This new model is cost effective and guarantees durability over time and increases productivity on your sites.
Categories
Demolition tools
Crushers
Buckets and attachments
Hydraulic breakers
Dust control/suppression
Crusher buckets
Recycling equipment & plant
Couplings