Seal Tite Diverter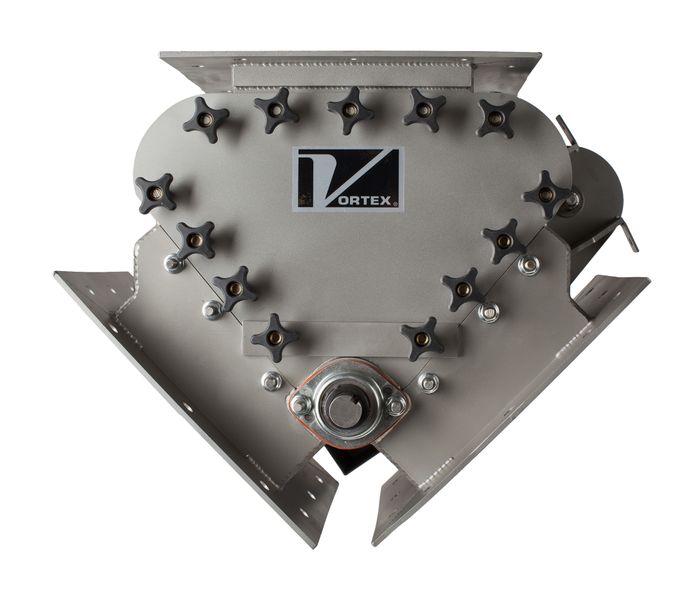 The Vortex Seal Tite Diverter divert materials from one source to two destinations in gravity flow applications. It is ideal for applications that require a dust tight seal to minimise cross-contamination in chemical and minerals applications.
The Seal Tite Diverter is engineered to channel the flow of material away from the leading edge of the flapper vane. The Seal Tite also comes with a removable access port for easy inspection of the valve's internal components or for easy replacement of the seals and blade without removing it from the conveying queue.
Vortex offers a Seal Tite Diverter in "K" or "A" style, or a 3-Way Seal Tite Diverter. Adapting Vortex Seal Tite Diverters to meet system requirements is made easy with a wide selection of actuators, position indication switches, flanges, and inlet/outlet transitions. The Diverters also offers a wide variety of modifications to accommodate a range of temperatures, corrosive, humid, abrasive, and explosive environments.
Categories
Abrasion-resistant materials
Slurry pumps/valves
Dust control/suppression
Bulk-handling systems
Recycling equipment & plant