QuarryMinder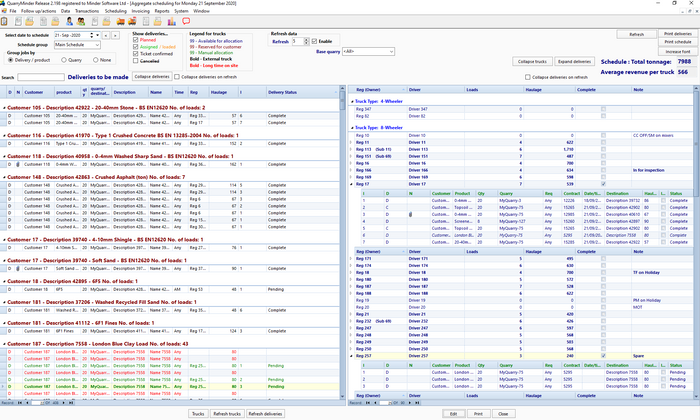 QuarryMinder is a modular system and so the system may be purchased as a complete end-to-end system or as one or more components.
QuarryMinder works on the principle of only inputting information once, which the system then ties together to ensure accurate and efficient use of data. Providing easy to use input screens, QuarryMinder can generate instant quotations, raise contracts, raise orders and produce delivery notes and invoices, recording all transactions against their Customer's account. An audit trail keeps track of changes to sensitive data.
QusarryMinder can link to third-party systems and devices including most popular accounting systems, weighbridges, signature pads and ANPR cameras.
A mobile app allows paperless delivery and sign-on glass functionality. Navigation to the site is also provided.
Our customer portal provides web access to tickets and invoices for your customers.
We have recently introduced skips and bins for waste collection. We can now provide vehicle recognition by integrating with ANPR cameras.
Categories
Computer systems
Computer software