Mid Range OTR Bead Repair system for 18.000R25 to 45/65R45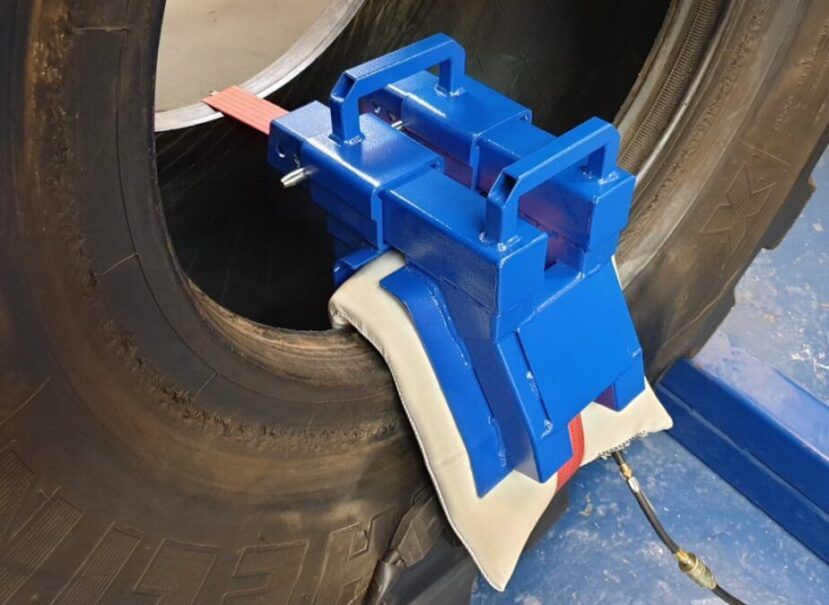 Features
- Specialist OTR bead repair - a single heat pad wraps around the area to provide uniform temperature while the flexible airbags ensure perfect conformity to the bead.
- Rapid assembly - the heat pad and the airbag are supplied in a single unit and can be dropped in the place over the bead.
- The operator can quickly lock the frame together, secure its place using the strap and switch the unit on.
- No single parts weigh more than 9 kg which means the operator can use the system quickly and easily.
Plus all benefits of the Monaflex tyre repair system.
Can Repair
- Radial
- Bead
Tyre Range
- 18.000R25 to 45/65R45
- A bead sole width of 2" to 4"