Mecalac 3.5MDX cabbed site dumper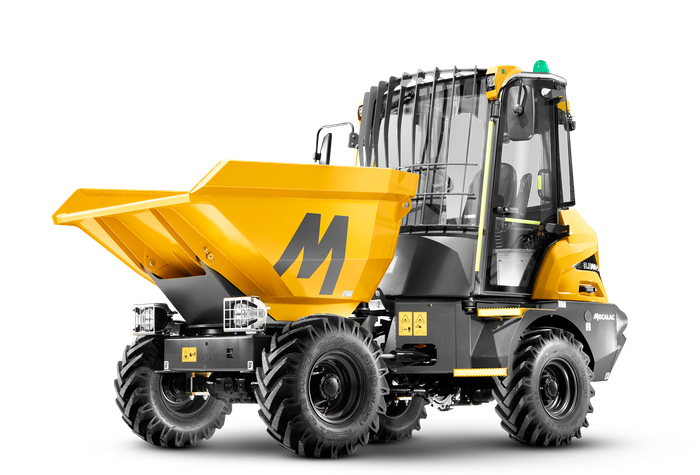 Combining stylish design with state-of-the-art operator technology, the Mecalac 3.5MDX sets the standards in performance, safety and practicality. Powered by a Stage V-compliant Kubota D1803 1.8L turbocharged 3-cylinder diesel engine, operators benefit from 50hp at 2,700rpm and a peak torque of 150.5Nm at 1,600rpm.
Available in either swivel tip skip with 180° rotation or front tip skip variants, the 3.5MDX is designed with an articulated and oscillating chassis to ensure excellent manoeuvrability and off-road capability. With high and low range gearing used for both forward and reverse, as well as permanent four-wheel drive, the impressive dumper delivers torque on demand.
Categories
Compaction equipment
Rollers
Site dumpers