Loading Spout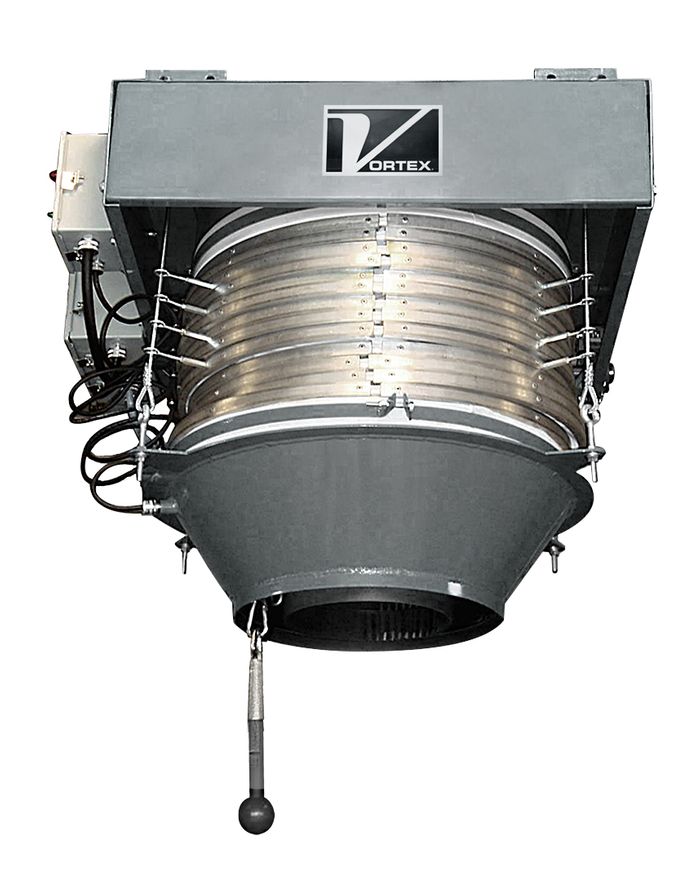 Vortex offers retractable loading spouts to convey dry bulk materials to rail cars, tankers, open lorries, barges, ships, and stockpiles.
These spouts have been redesigned to reduce the potential of contamination. The spout's outer sleeve is rivet free and the cable harness has less parts to eliminate the possibility of misaligned cones, drill shavings, and broken hardware.
Vortex uses 4 steel cable guides rather than the industry standard's 2 or 3 plastic cable guides and offers a 10-year warranty on the cables. Cable failure is nearly eliminated and so is costly downtime for repairs.
Vortex can also custom engineer loading spout systems to meet any loadout application requirements, including corrosive or hazardous materials, long distances, and extreme temperatures.
Categories
Abrasion-resistant materials
Slurry pumps/valves
Dust control/suppression
Bulk-handling systems
Recycling equipment & plant