iGAS air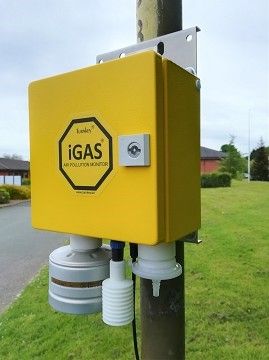 iGASair is our internet gas monitor, which can measure 6 different gas species simultaneously.
iGASair connects to Turnkey's AirQWeb cloud server, and can be used alongside our range of dust and vibration & noise instruments to allow integrated monitoring of a wide range of environmental measurements.
Gas sensors are housed in a shielded manifold and aspirated with an ultra-quiet pump, making it suitable for outdoor and indoor air pollution monitoring.
Records up to 6 gas species simultaneously
Automatic zeroing virtually eliminates drift
Integrated with AirQWeb for live monitoring
Can be used alongside Turnkey dust monitors
Usable with our solar/wind off-grid power system
Categories
Environmental services
Noise monitoring equipment
Brake-testing meters
Gas detection
Dust monitoring