HPC KAESER Energy Efficient Air Compressors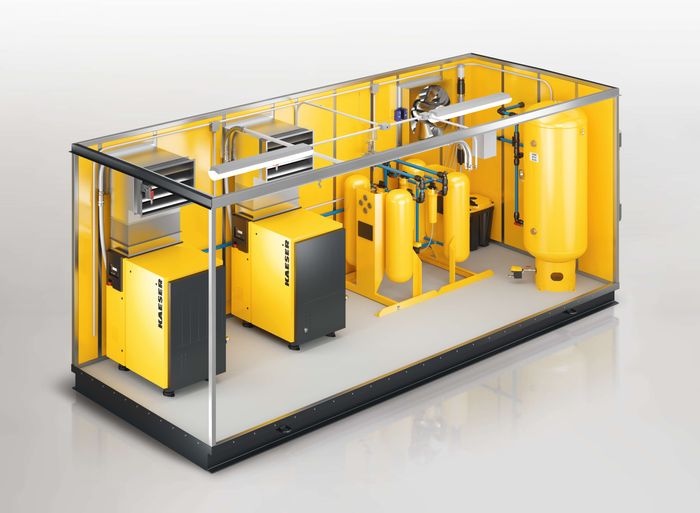 HPC KAESER offer individual compressors, blowers and equipment for compressed air treatment for lease, purchase and rental. Furthermore, complete, flexibly configurable systems comprising multiple components installed in containers are also available.
All self-contained, pre-installed, ready-to-connect compressed air containers are designed for both internal or external placement. Once electricity, compressed air and waste water lines have been connected, the containers are ready for operation.