ELKON Containerized Concrete Batching Plants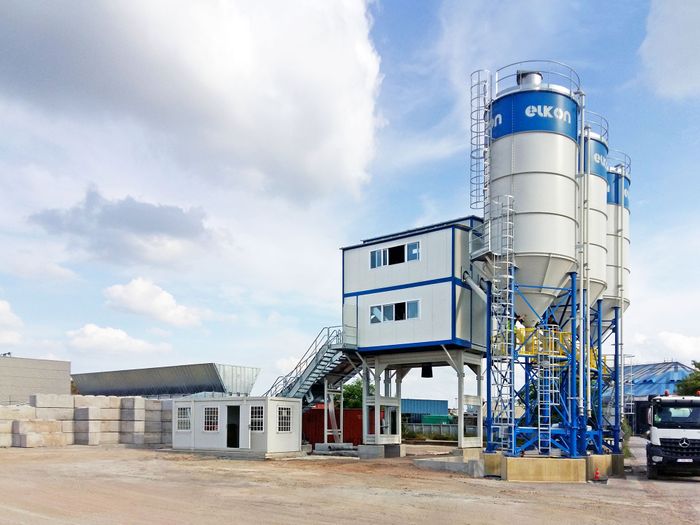 ELKON is proud to announce the innovation of the new containerized concrete batching plant. Usually, the installation of stationary concrete plants requires the engagement of cranes for a significant period of time, which means also a significant part of the expenses. To reduce the time of installation, use of lifting equipment and to keep all parts for comfortable access and operation, ELKON R&D center has presented its new innovative product: the containerized concrete batching plant.
ADVANTAGES
- Pre-assembled modular concept allowing transportation with containers
- Pre-wired with plug and socket type connections
- Minimum civil works requirements
- 5 days installation time including insulated enclosures
- 2 floors mixer and weigh hoppers maintenance platforms offering larger maintenance area
- Several models with twin-shaft mixer with a capacity from 2 to 3.33 m3 are available
- Comfortable access to all required parts with galvanized staircases
- Gutter for draining washing water
- All other elements and options are available such as: high pressure mixer washing system, mobile chute for concrete discharge cone, automatic scale calibration etc.
Categories
Concrete pumps
Concrete batching plant
Concrete mixers
Concrete block-making plant
Concrete recycling equipment