Brand New Universal Heavy Duty Bucket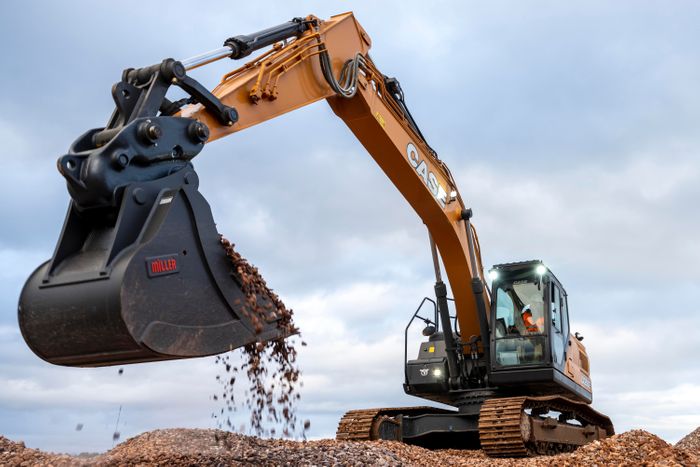 Modern excavators have continued to get stronger and buckets are used today in ways that have driven changes in design and functionality. For over four decades, Miller has been committed to product innovation and has continued to develop its range of buckets to suit all applications.
Miller UK is pleased to announce the launch of their latest High capacity heavy duty range of Buckets - A new line of abrasion-resistant heavy-duty buckets delivering the strongest and most durable construction in its class with a universal head plate to allow for a greater fleet and machine application flexibility.
Evolved from extensive market benchmarking the Miller heavy duty range is structurally stronger and more robust in all classes from 13T to 50T construction bucket ranges. Over 15 elements of the bucket and weld specification have been upgraded to ensure Miller customers can purchase confidently in the knowledge that the arduous needs of the modern construction and excavation site are exceeded.
At Miller, we know that our buckets are more than just material movers they are solutions. The right tool will always go a long way to ensuring the job is done right. An investment in a Miller High-capacity heavy-duty bucket will always prove the conduit that maximizes your excavator's capability on every project.
Categories
Buckets and attachments
Repair and maintenance services