Arden TiltRotor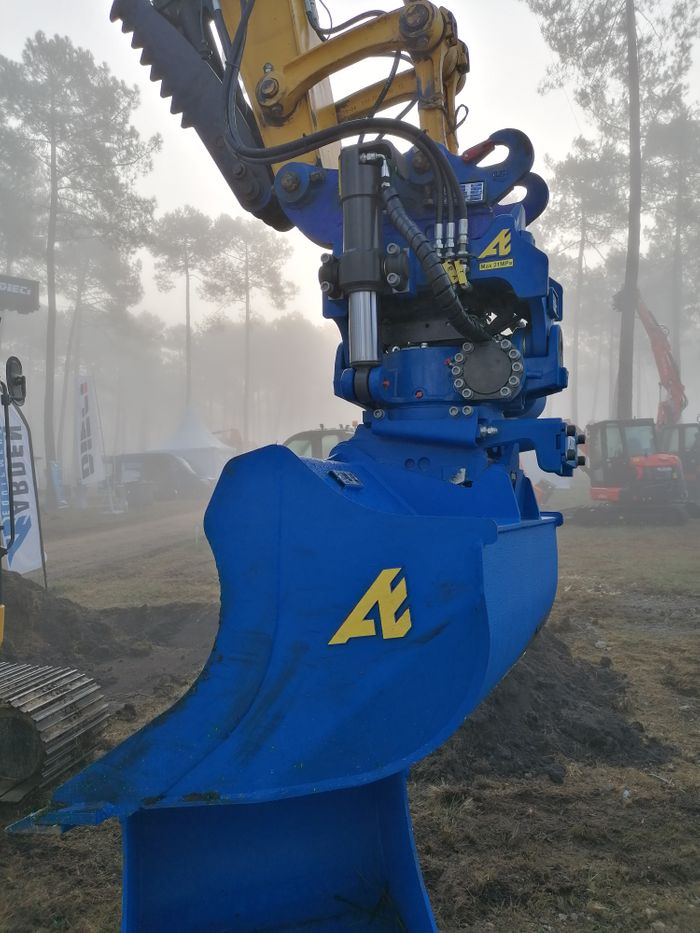 Since its launch in 2018 the Arden TiltRotor has been very successful in France and abroad. This versatile concept that allows the operator to open up to new areas of operation hs become an absolute must on working sites.
With this equipment, the bucket can rotate continuously and can tilt up to 360 ° and 40 ° in both directions. Operators no longer need to move the base of the excavator as often and these operations can increase productivity and save time and money.
Arden Equipment has continued to improve its Arden TiltRotor to make this equipment even more efficient on your sites. It is now compatible with a wider range of excavators from 2 to 30 tons.
It comes with 2 optional control systems, the OLCP or the 2LP, so the operator can perform precise and efficient work without moving the machine. The whole range of ATRs have been equipped with telescopic cylinders to make it more compact when put together with the coupler to be even more efficient. As a result the Arden Tiltrotor is now one of the most compact tiltrotator on the market.
The developments do not stop there, Arden Equipment has equipped the Arden TiltRotor with a set of dedicated accessories to give you even more flexibility in carrying out your jobs. The gripper module that can be integrated into the ATR to grab materials such as posts or tree trunks. The leveling roller can be used with the ATR for alignment and compaction of material while finishing work. On top of that you can also find asphalt cutter which will become essential for carrying out your cutting work with precision thanks to its hardened steel disc 450mm in diameter. The ATR has its own dedicated sorting grapple to work with excavators from 4 to 30 tons which will allow you to sort, load and recycle easily. Finally, you can now combine the "V" shape cleaning bucket with the Arden Tiltrotor to carry out your loading, leveling and cleaning jobs with even more precision.
The Arden TiltRotor is compatible with Arden Equipment's latest All In One auto-connect quick coupler, the AIO.
In other words, the Arden TiltRotor is back in great shape to revolutionize your sites!
Categories
Demolition tools
Crushers
Buckets and attachments
Hydraulic breakers
Dust control/suppression
Crusher buckets
Recycling equipment & plant
Couplings