700ie Hybrid Electric Jaw Crusher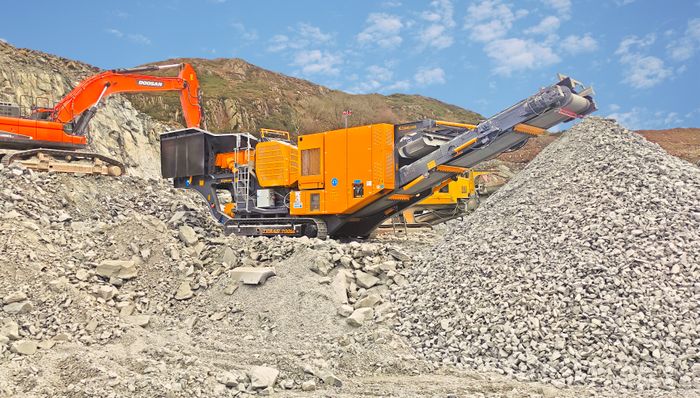 Based on the proven 700i, the 700ie is a more fuel efficient and cost effective machine while still producing the tonnages of its diesel equivalent with up to 350+ TPH
Up to 33% more Fuel Efficent & as much as 70% Reduced Operating Costs, the 700ie can produce less than 20 litres per hour fuel usage with the option to work on mains electric for even lower running costs!
It comes packed with new features including Auto Unblock & Reverse Crusher Operation, Custom Panel Enclosure with Intergrated Air Conditioning & 10" Display Control Panel with Mobile App & Remote Accees!
700ie comes complete with efficient all electric drive with 3 year warranty on main electric components and with the UK government having just removed the rebate on red diesel, leading to soaring construction costs - the 700ie is the must see mahcine in 2022!
Categories
Screens
Crushers
Bulk-handling systems
Spare parts
Crushing and screening contractors