3rd Future Cement Conference and Exhibition 2022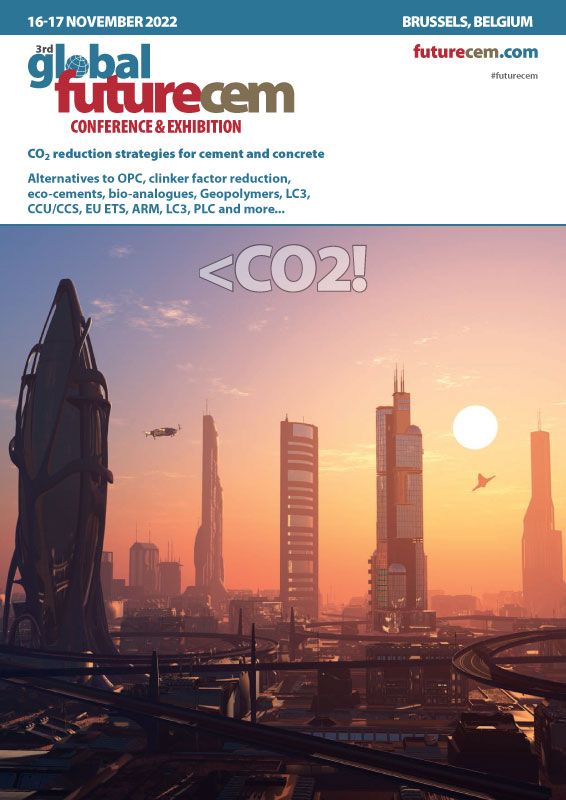 The 3rd Future Cement Conference and Exhibition will examine the next steps forward for the cement industry in a low- or zero-carbon world. Cement producers - who already produce, package, distribute and sell cementitious materials - are ideally placed to become the leaders in the new 'no-carbon' cements. Covering all the alternatives to OPC, as well as low-CO2 options for concrete, this conference will examine the way forward - to future cements.
The registration fee includes attendance at the conference and exhibition, conference programme booklet including delegate names/company/country, memory stick including all available presentations in pdf or powerpoint format, participation in networking/speed-dating sessions, delegate name badge, special distribution magazine, conference briefcase, coffee breaks and snacks, lunches, welcome reception and farewell reception. The FutureCem dinner is optional and is bookable during registration, with details on the dinner to be confirmed. The registration fee also includes any required on-site Covid testing.
Find out more and register at: https://www.globalcement.com/conferences/global-future-cement/introduction