Vibratechniques Ltd
Stand: PC45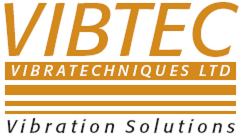 Vibratechniques Ltd (VIBTEC) are a manufacturer and distributor of high-quality industrial vibration products in the UK and beyond. We are a wholly-owned subsidiary of the global company Italvibras G.Silingardi S.p.A. With over 60 years of experience, we offer world-class vibration solutions for a diverse range of applications.
Our core range includes electric, pneumatic, hydraulic, electromagnetic and mechanically driven vibration products, many of which are available with ATEX certification as well as other hazardous area directives in their relevant countries all over the world.
We are the sole distributor of Italvibras products in the UK, where the entire production cycle takes place in their production plant in Fiorano, Modena. This, paired with the ability to design and produce a quality-focused product range internally, makes Italvibras a benchmark in the industry worldwide.
VIBTEC are also the sole UK distributor for the Swiss manufacturer, Findeva, who produce quality external pneumatic vibrators that are designed to offer the ultimate air driven solution in terms of performance, efficiency, safety and reliability in their respective applications.
This, along with our in-house production of pneumatic and hydraulic vibrators, makes our product range in its entirety exceptionally versatile to assist with any application.
Furthermore, we can offer vibration products with fixing dimensions to match our competitors, enabling retro fitment of our products to already existing applications.
VIBTEC are also pleased to announce a new repair workshop facility here in the UK opened this year, so we will be on hand for any maintenance and repair, on a quick turnaround.
With VIBTEC, you can expect total satisfaction from both our quality product range and unrivalled service.
Address
20 Cecil Pashley Way
Shoreham Airport
Shoreham by Sea
West Sussex
BN43 5FF
United Kingdom