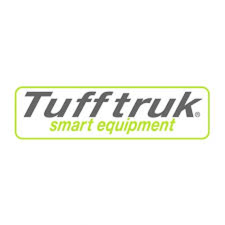 Tufftruk Ltd design and manufacture a range of mini dumpers and attachments in Staffordshire. The TRUXTA Range of mini dumpers has become a world-wide brand and is sold internationally.
The TRUXTA's are compact and powerful mini dumpers which set a new standard in safe and powerful materials handling. The TRUXTA range consist of compact 4x4 machines, the battery powered machines for a quiet environmentally friendly option.
The BENDie truxta has various different skip sizes, available as EB300/450/500 variants. The NEW EB500 model carrying up to half a tonne. The BENDie provides access even in the tightest corners and as it is compact, it gets into places tracked, lift and steer dumpers cannot. Fast travel speed and low ground damage makes for an efficient and productive piece of equipment.
Tufftruk offers a variety of easy fit attachments and applications such as flatbeds, towballs, snow plough and skip extensions. These applications make the truxta useful in all circumstances, with their 8 hour run time and new multi-position handle, they are comfortable and efficient for all day operation.
Address
Unit 5 Prince Street Business Park
Prince Street
Leek
Staffordshire
ST13 6DB
United Kingdom