Shell International
Stand: RD2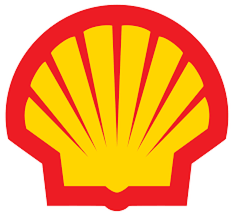 Shell's target is to become a net-zero emissions energy business by 2050 or sooner, in step with society. We are increasingly working with customers, governments, and other partners to help address carbon emissions in different sectors. This includes hard to abate sectors or sectors that are difficult to decarbonise such as aviation, shipping, road freight and industry.

Building on over 100 years of experience, we're the partner of choice for customers for bitumen solutions across 52 markets catering from airports to highways, roofing to Formula One™ tracks. We have an unrivalled track record in innovation and our specialty applications for coloured asphalt, energy efficiency, odour minimisation and underwater adhesives have helped set industry standards.

When it comes to new fuel needs, the Shell GTL (Gas to Liquid) Fuel is our innovative fuel that can help customers reduce the local emissions of your fleet. As it burns more cleanly, Shell GTL Fuel produces fewer nitrogen oxides (NOx), sulphur oxides (SOx) and particulate matter (PM) than conventional diesel. It helps to integrate in new as well as older heavy-duty vehicles and is an easy switchover from diesel fuel with no infrastructure investment.

MachineMax is our very latest digital solution that is designed to optimise the fleet operations of off-highway vehicles. It is powered by an easy to install wireless smart sensor that fits near the engine of any off-highway fleet vehicle and uses artificial intelligence to track vehicles, measure idling and generate other utilisation analytics. The technology has won many industry awards to date and has helped many of our core customer sectors reduce their emissions and deliver cost savings.

These solutions are available for demonstration at the Shell booth at Hillhead 2022. Come by to find out more.
Address
Shell Centre
Lambeth
London
SE1 7NA
United Kingdom