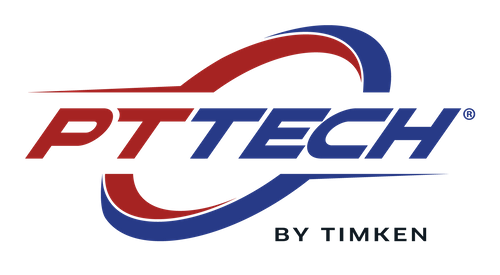 PT Tech LLC has been a leader in drivetrain solutions for over 40 years. PT Tech's HPTO line of clutches are the gold-standard that crusher manufactuerers demand for their uncompromised performance, safety and reliability. PT Tech specializes in torque managerment, with products beyond clutches including brakes and torque limiters.
The PT Tech HPTO family of computer-controlled power takeoff clutches are built on continuous improvement. Not only are our clutches mechanically robust, our proprietary computer controls truly sets us apart. The controls package integrates with the machine controller and offers performance, safety, reliabilty and data logging capabilities far beyond any other products on the market.
In 2017, PT Tech LLC joined the Timken Company in their Mechanical Power Transmission group. This group includes such dynamic brands as Torsional Control Products, Lovejoy, Groeneveld/Beka, Diamond Chain, Timken Belts and others, offering a package of integrated solutions to optimize your drivetrains.
In 2020, PT opened their UK facility in Moy, N. Ireland. Thsi facility enable PT Tech LLC to offer uncompromising support to our OE partners.
Address
1441 Wolf Creek Trail
Wadsworth
Ohio
44274
United States