Proteus Equipment Ltd
Stand: C8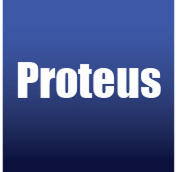 PROTEUS will again exhibit products from its range of environmentally-friendly fluids for asphalt.
BITUKLEEN is the UK's best-selling environmentally-friendly asphalt cleaner. It is ideal for removing asphalt from rakes, shovels, pavers, truck bodies, or any other metallic surface. It is primarily made from refined rapeseed oil so is highly biodegradable. It is also very user-friendly: it is not classed as a solvent or irritant, and gives off far fewer carcinogenic fumes than red diesel.
BITUSLIDE is an innovative 'asphalt release agent', used to enable bituminous materials to discharge freely and without sticking. It can be used in various applications: coating clean truck bodies prior to loading at the plant; coating chutes in the recycling process to enable RAP to discharge cleanly; and any other area where you want to prevent asphalt sticking to a metallic surface. It is particularly useful for sticky polymer-modified mixes.
Address
Newlands Industrial Estate
Rushbrooke Lane
Bury St Edmunds
Suffolk
IP33 2RS
United Kingdom