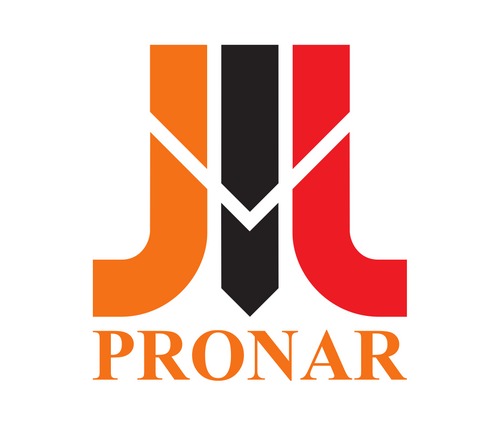 Pronar is a company with over 30 years of experience. We are leader in the production of recycling, agricultural and municipal machinery. Crushers and screeners are the next chapter for us. In our eight factories we not only assemble machines, but we also manufacture important components for them – tracks, wheels (second place in the world), axles, steel sideboards for trailers, plastic elements, gears or pneumatic and hydraulic components. Thanks to this we are sure of final product quality and short lead time.
Pronar Recycling team provides solutions supporting widely understood recycling on a daily basis. The company's advantage is a wide range of machines, which include trommel screens, slow and high-speed shredders, belt conveyors, a compost turner, a channel baling press, as well as complete stationary municipal waste processing installations, crushers and screeners. Machines work on all continents - in most European countries, USA, Canada, Mexico, Chile, China, South Korea, Japan, Australia and many others. Everywhere they do their job in the best possible way, working with various materials - municipal waste, wood, compost, soil, gravel, scrap and rubble. Different climatic conditions are also not scary - the Arctic Circle or the Sub-Saharan climate.
Every recycling machine is manufactured entirely at the plant in Siemiatycze (Poland) – from the steel profile up to the final product. During production numerous hi-tech technologies are used - welding robots, water and laser cutting, as well as automated paint shops. The unique machine park allows us to guarantee short lead times and help eliminate the human factor. Production is carried out in accordance with the standards ISO 9001 (Quality Management System), ISO 14007 (Environmental Management System) and AQAP 2110 (NATO Quality Assurances Requirements for Design Development and Production).
Having own demo area right next to our factory in Siemiatycze packed with machines, gives us unique opportunity to show our customers how each machine works. It also takes dealer trainings to different level.
Address
Ul. Mickiewicza 101A
Narew
17-210
Poland