Point of Rental Software
Stand: RA8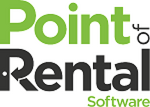 Point of Rental provides hire and inventory management software solutions that connect people in every job role throughout a business. Innovative software features and caring customer support agents empower users to streamline their operations and grow strategically.
For nearly 40 years, Point of Rental has been introducing key features to the hire software industry, from dispatching to wireless alerts to telematics integrations and more. It's earned them dozens of awards for exceptional hire software and service, including the last seven consecutive Rental Equipment Register Innovative Product Awards.
A six-time Inc. 5000 fastest growing company, the company serves customers in 80 different countries from offices in the US, UK, Australia, South Africa, Germany and Canada.
Visit our stand to find out how a team with 600+ years of on-site hire experience can get you where you want to be.
Address
Ground Floor
Unit 1 Pennant House
Napier Court
Napier Road
RG1 8BW
United Kingdom