Padley and Venables Ltd
Stand: PB26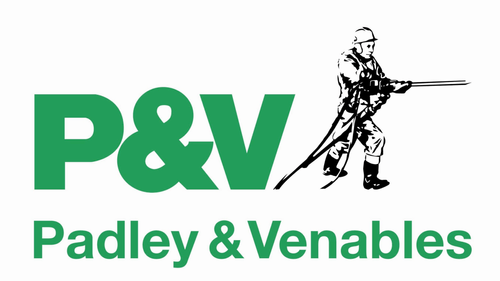 Padley & Venables – Quality Tools, Made in Britain, Proven Worldwide.
We've been manufacturing quality tools in the UK for over 100 years - perfecting our manufacturing methods and our production processes to ensure you have the best possible product where it matters most.
Demolition Tools, Contractors' Tools, Rock Drilling Tools
•P&V manufacture a wide range of high quality Demolition Tools for use with most types of Boom Mounted Hydraulic Breakers.
•Contractors' Tools for use with Pneumatic and Electric Hammers, including moil point concrete breakers, chisel ends, asphalt cutters, easibusts, frost wedges, tarmac cutters, digger steels, clay spades, plugs & feathers, rammer stems & pads.
•P&V's range of Rock Drilling products include tunnelling/drifting and extension drilling equipment; Shank adaptors, Couplings, Drill Rods, TC Tipped Drill Bits and Reaming equipment, Integral Drill Steels, Taper Rods and Bits, together with the latest Tube Drilling systems.
Quality Tools, Made in Britain, Proven Worldwide.
www.padley-venables.com
Address
Callywhite Lane
Dronfield
Sheffield
S18 2XT
United Kingdom