John King Chains Ltd
Stand: S7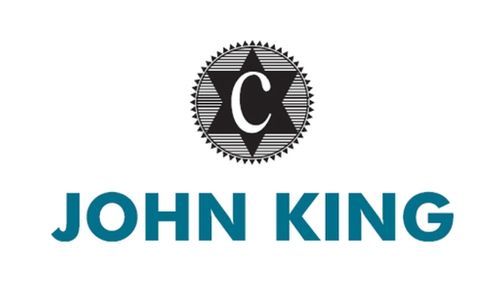 Founded in 1926, John King Group is a fifth-generation family-owned British manufacture of material handling turnkey solutions. The John King Group is focused on the total supply package to the materials handling industry: Comprising of chains, sprockets and wear rail to conveyor systems and their eventual installation and maintenance.
The modern business employs best in class manufacturing techniques including CNC machining, Fibre laser technology and Robotics. Ensuring highest quality, consistent and competitive product.
John King Group offer the widest range of conveyor chains, making us unique in being able to offer an infinite number of chain types in a variety of materials and constructions for a multiplicity of industrial mechanical handling applications.
As key part of our continuous research examination of process requirements, including optimum materials selection, heat treatment and the implementation of best techniques in production: Delivering extended service life and minimizing the possibility of unscheduled downtime.
Address
New Climax Works
Lancaster Business Park
Sherburn-in-Elmet
Leeds
North Yorkshire
LS25 6NS
United Kingdom