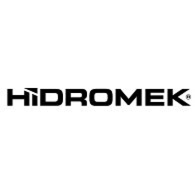 HİDROMEK, a globally known manufacturer of construction machinery, was founded in Ankara in 1978. The founder of HİDROMEK, Hasan Basri Bozkurt, started with producing attachments for agricultural tractors. This initiative was moved further in the following years and the first construction machine ever designed by Turkish engineers was produced. The product range was expanded in time, which led to the growth of HİDROMEK. Today, HİDROMEK has around 2000 employees. Backhoe loaders, hydraulic excavators, wheel loaders, motor graders and soil compactors are manufactured in six production facilities including 4 factories in Ankara, 1 factory in İzmir and 1 factory in Thailand. The construction of the new production facility located in an area of 1.4 million m2 in Ankara has been continuing.
HİDROMEK, whose machines work in more than 100 countries on 6 continents, performs the management of international authorized dealers and provides sales and after sales services through international sales and after sales service centers such as HİDROMEK WEST in Barcelona, Spain, HİDROMEK RUSSIAN in Krasnodar, Russia and HİDROMEK JAPAN in Sagamihara, Japan.
Creating the difference in design of construction machinery, HİDROMEK has crowned its accomplishment with many awards. As of today, HİDROMEK is the winner of totally 24 design awards, which are internationally prestigious.
HİDROMEK is the first and only Turkish machinery manufacturer which is on the 'Yellow Table' list of media institution KHL Group, which provides information to the whole world in respect of construction machinery and sets a reference for the whole industry, and the list contains the largest construction equipment manufacturers in the world. Taking place on 'Yellow Table 2021' as well, HİDROMEK is on the list for the eighth time.
Address
HIDROMEK A.S.
Ahi Evran OSB Mahallesi Osmanli Caddesi No: 1
Sincan
Ankara
Ankara
06935
Turkey