DXB Pump & Power Ltd
Stand: F8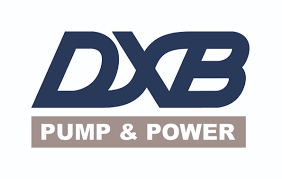 DXB Pump & Power is the only British owned manufacturing company able to design, manufacture, sell and rent quarry and mine dewatering and slurry pumps from 50mm to 500mm in size, capable of flows up to 3000m3/hr and heads of over 200m.
The company will be launching their new GI700/160 high head dewatering pump to add to their range of Stage 5 engine driven pumpsets and IEC electric motor driven pumpsets, in addition to showing their slurry and smaller dewatering pumps that are built in our brand-new factory in Ipswich.
Advanced technology such as FuelActive and the in-house designed telemetry systems, allows for constant monitoring and control between services that are up to 1000 hours apart.
Available through DXB Integrate the company's hire, sales and service division, all DXB pumps come with a two year warranty and supported by a dedicated service team available for onsite service and repair.
Address
Fastnet House
Station Road Industrial Estate
Elmswell
Bury St Edmunds
Suffolk
IP30 9HR
United Kingdom